Tampershield Tamper Evidence For Clothing Security 
Tamper evidence
Designed for the future
Tamper evident labels play a crucial role in ensuring the security of clothing, from E-commerce to traditional brick and mortar settings as they help fight back against wardrobing and returns fraud in our first all in one security solution 
Introducing tamper-evident security labels in clothing is a game-changer for retailers combating wardrobing effectively.
These specialised labels offer numerous advantages, including deterring fraudulent practices and protecting revenues.
This reduction in wardrobing instances, leads to improved inventory accuracy and cost savings. Retailers can maintain consumer trust and brand reputation, ensuring that only genuinely unused products reach the hands of their customers.
Embracing tamper-evident security labels demonstrates a commitment to quality, authenticity, and customer satisfaction, enhancing overall retail performance.
Explore our range today!
The tampershteld is our first all in one security solution designed to be applied directly through an item of clothing. It is supplied as our world leading fully customisable tamper evident security labels and a roll of film which is also fully customisable. 
the film is designed to be fed through any item of clothing whilst still making it easy to try on but offering clear visual irreversible proof of tampering so that if any of the film is damaged or the label is removed the goods cannot be returned. 
Although simple in looks this security solution is an extremely effective one as it cannot be replicated at home and due to the customisation means it cannot be replicated to help fight counterfeit goods entering the supply chain, further protecting your brand image and reputation.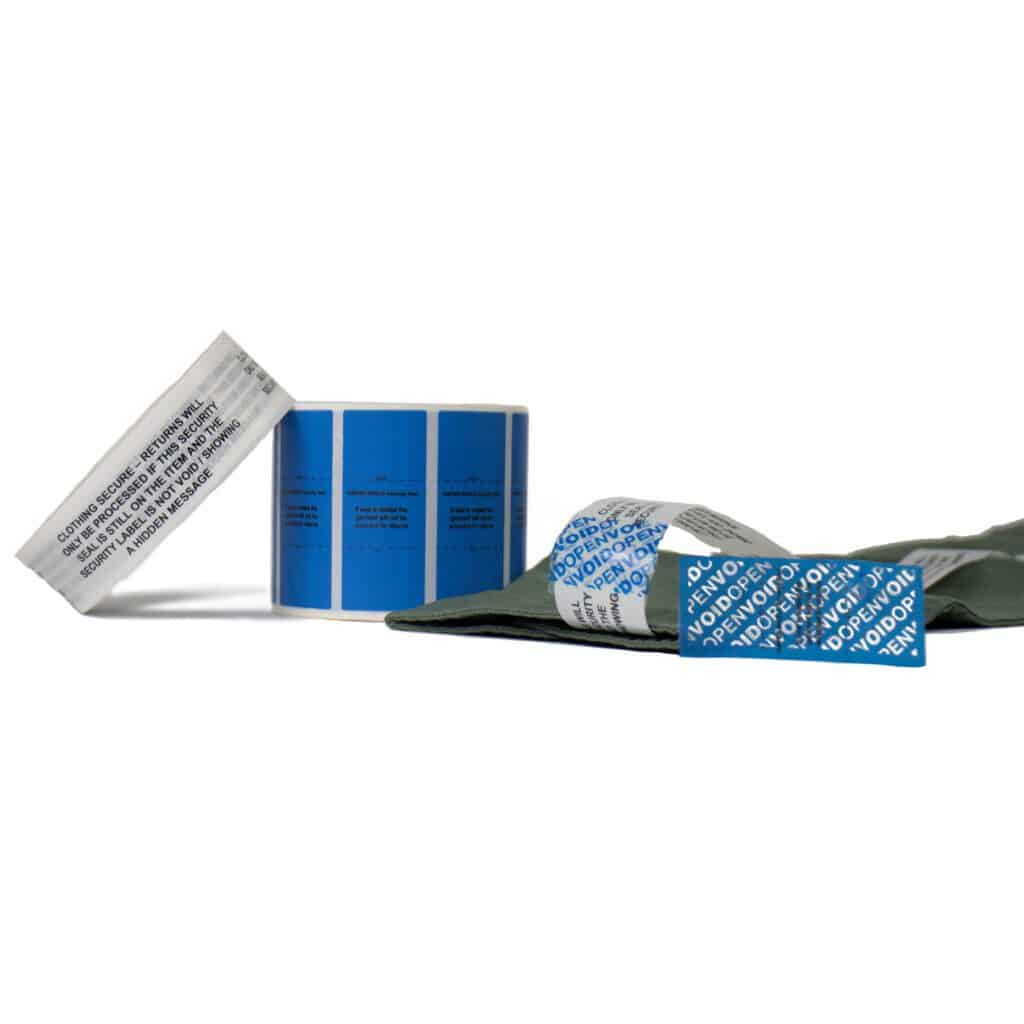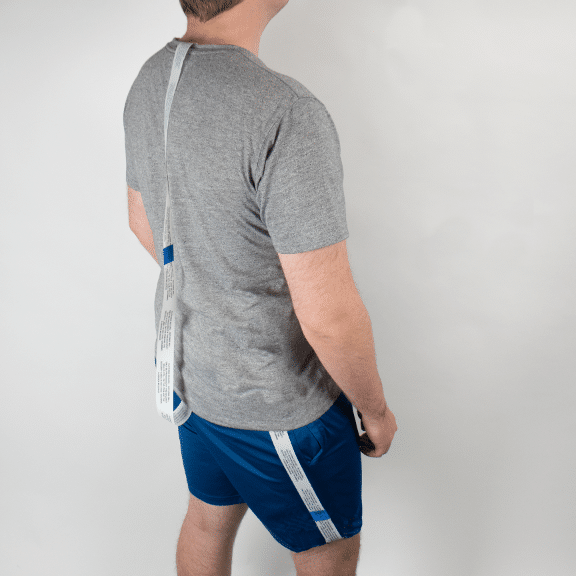 Discover the Versatility of Tamper-Evident Labels in the Battle Against Wardrobing! Our innovative tamper-evident labels are not limited to specific clothing types; they can be seamlessly incorporated into any item of apparel, making them a powerful weapon against fraudulent returns. Whether it's a designer dress, a casual t-shirt, or a pair of premium denim jeans, our tamper-evident labels serve as an effective deterrent to wardrobing practices.
These labels boast a variety of applications. Their secure design ensures they don't interfere with the clothing's aesthetics or comfort, yet they provide a highly visible indication of any tampering attempts.
By utilising our tamper-evident labels, retailers can significantly reduce wardrobing instances, enhance inventory management, and protect their bottom line. Customers can trust that they are receiving authentic and unused products, reinforcing brand credibility and loyalty. Join us in the fight against wardrobing with our versatile and reliable tamper-evident labels.
Tamper-evident labels are widely used in the retail industry to enhance security and ensure the integrity of various areas and items. Labels are used to tote boxes, bags, shoes, clothes and much more! Providing a clear indication if unauthorised access, tampering has been attempted.
Simple to use security solutions from Tamper Tech.
Ready to elevate to real tamper evident retail security?
Contact us today and discover the unmatched protection of tamper-evident labels.
Let's secure your products together!