Tamper evidence
Designed for the future
Tamper-evident labels securing shoes whilst being tried on has never been easier with the simple addition of a tamper evident label to the sole of each shoe returns fraud is made almost impossible!
Discover the peace of mind that comes with using tamper-evident labels to secure your shoes when customers are trying them on. These labels provide a visible deterrent against wardrobing and returns fraud, ensuring the integrity of goods throughout the returns process.
With tamper-evident technology, you can maintain customer trust, streamline inventory management, and safeguard your goods throughout the supply chain. Protect your products with confidence and showcase your commitment to top-notch security and customer satisfaction.
Discover more today!
So how does tamper evidence secure shoes? 
Applied discreetly to the sole, these labels adhere firmly without leaving any adhesive residue behind. As a result, they do not compromise the shoe's aesthetics or impact its performance. However, any attempt to remove the label will cause visible damage, making it impossible for dishonest customers to reattach them after use, and if worn out the label will be damaged invalidating the return to combat wardrobing .
By incorporating these labels into your footwear products, you can significantly reduce the risk of returns fraud and wardrobing. Protect your brand reputation and bottom line, ensuring that customers receive genuine, unused items. Join the league of trusted footwear retailers who rely on our non-residue tamper-evident labels to maintain authenticity and secure their products throughout the supply chain.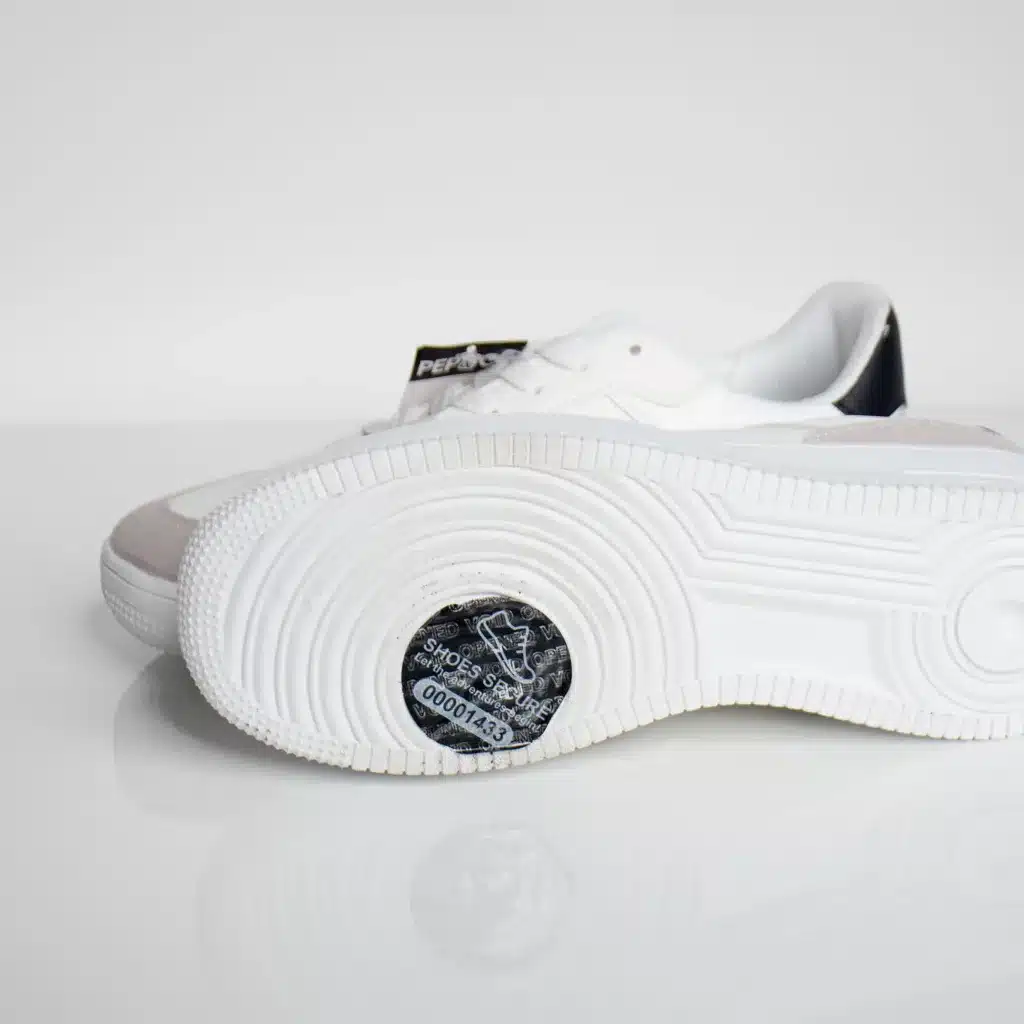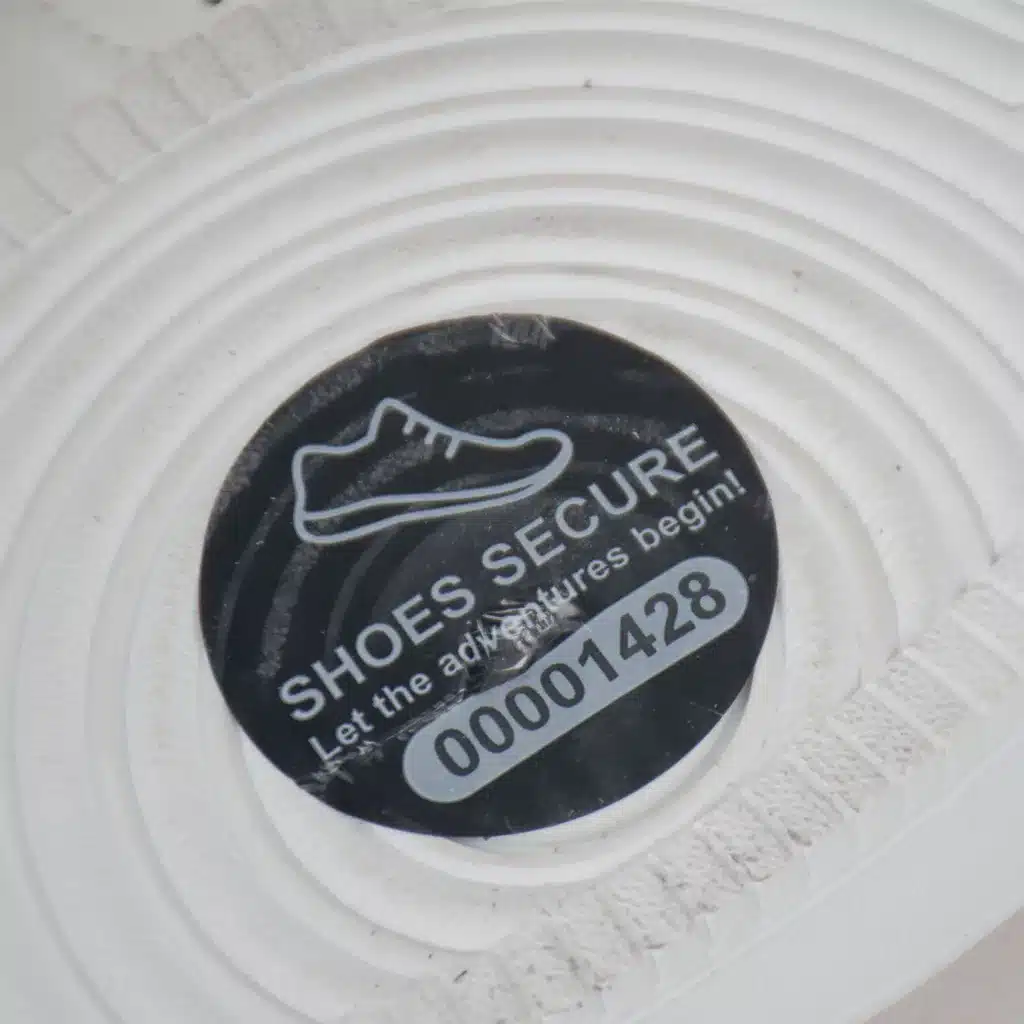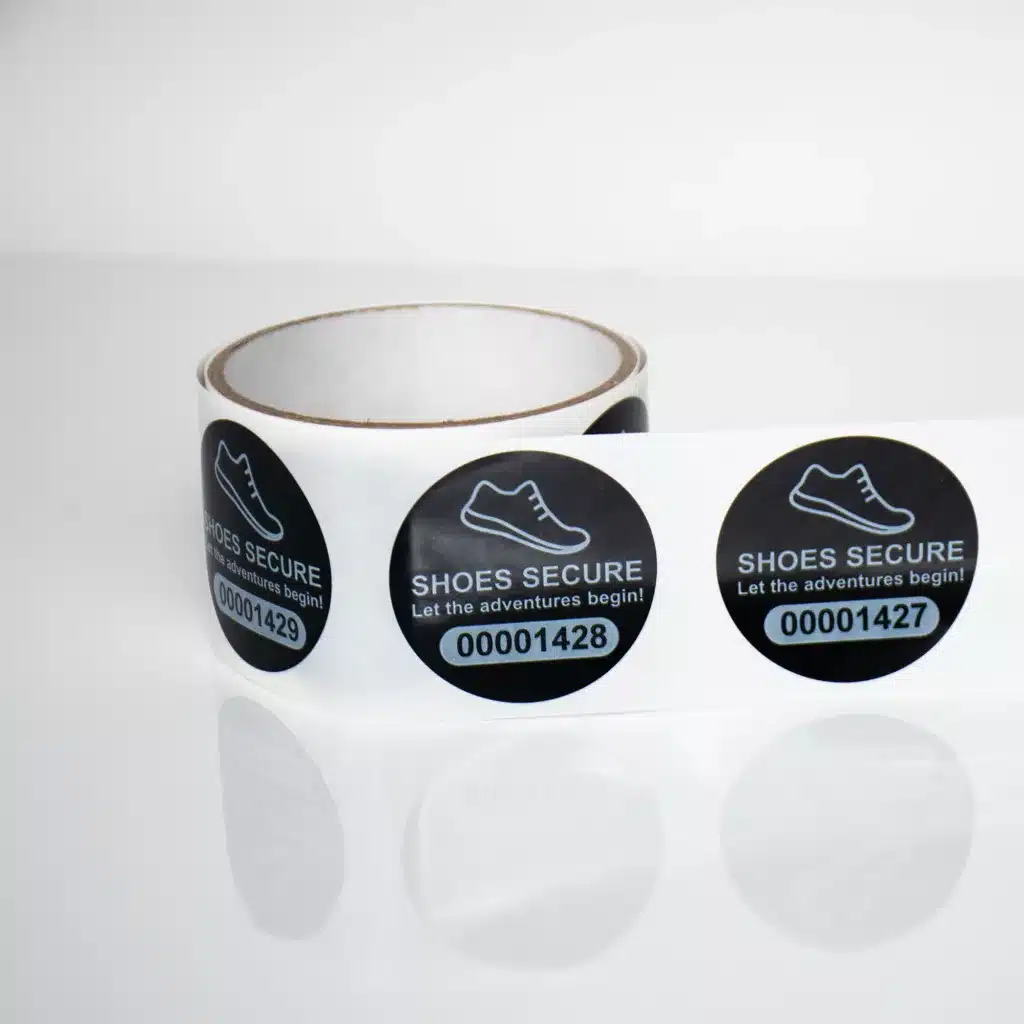 Tamper evident shoe secure labels provide flexibility to suit specific supply chain requirements. Customisable features, such as unique printing, color coding, and serialization, enhance security and enable easy identification of products at different stages of the supply chain.
Retail supply chain logistics often involve using tamper-evident tape and labels to ensure compliance with industry standards and regulatory requirements. During audits, the presence of tamper-evident box tape demonstrates a commitment to product integrity and protect brand image and reputation.
Tamper-evident labels play a crucial role in retail by protecting against unauthorised access and tampering. These labels provide clear visible evidence of any breach, ensuring integrity and safety, mitigating risks, and safeguarding against potential counterfeits  
within the retail supply chain.
Stay one step ahead with Tamper Tech's innovative solutions.
Ready to elevate to real tamper evident product security?
Contact us today and discover the unmatched protection of tamper-evident labels.
Let's secure your supply chain together!