Tote Box Non Residue Security Seals
 

Tamper evidence
Designed for the future
Introducing an integrated solution for unparalleled supply chain security: the tote box security seal non residue tamper-evident label.
This dynamic combination redefines tote box protection.
These labels offer indisputable evidence of any breach, ensuring the integrity of goods during transit.
With this duo, logistics professionals can confidently safeguard shipments, deter unauthorised access, and enhance accountability.
Whether for fragile contents or high-value merchandise, the tote box security seal and tamper-evident label deliver peace of mind, fostering a seamless, secure, and trustworthy logistics process from origin to destination.
Explore our range today!
Fits into Existing Processes
Introducing our non-residue tamper-evident tote box label, strictly designed to seamlessly integrate into your current processes.
With customisable features, including user-friendly sections, barcodes, sequential numbering, and security cuts, these labels effortlessly adapt to your operational needs. Their versatile design ensures a perfect fit for diverse applications.
Additionally, these labels offer the convenience of being writable with a simple biro, facilitating quick and efficient labelling. Improve your security measures while maintaining operational simplicity with our non-residue tamper-evident tote box labels, enhancing your ability to track, protect, and manage your shipments with confidence.
These adaptable labels not only enhance security but also streamline your processes. By allowing easy writing with a biro, they enable quick labeling without additional resources. Elevate your logistics game with our non-residue tamper-evident tote box labels today.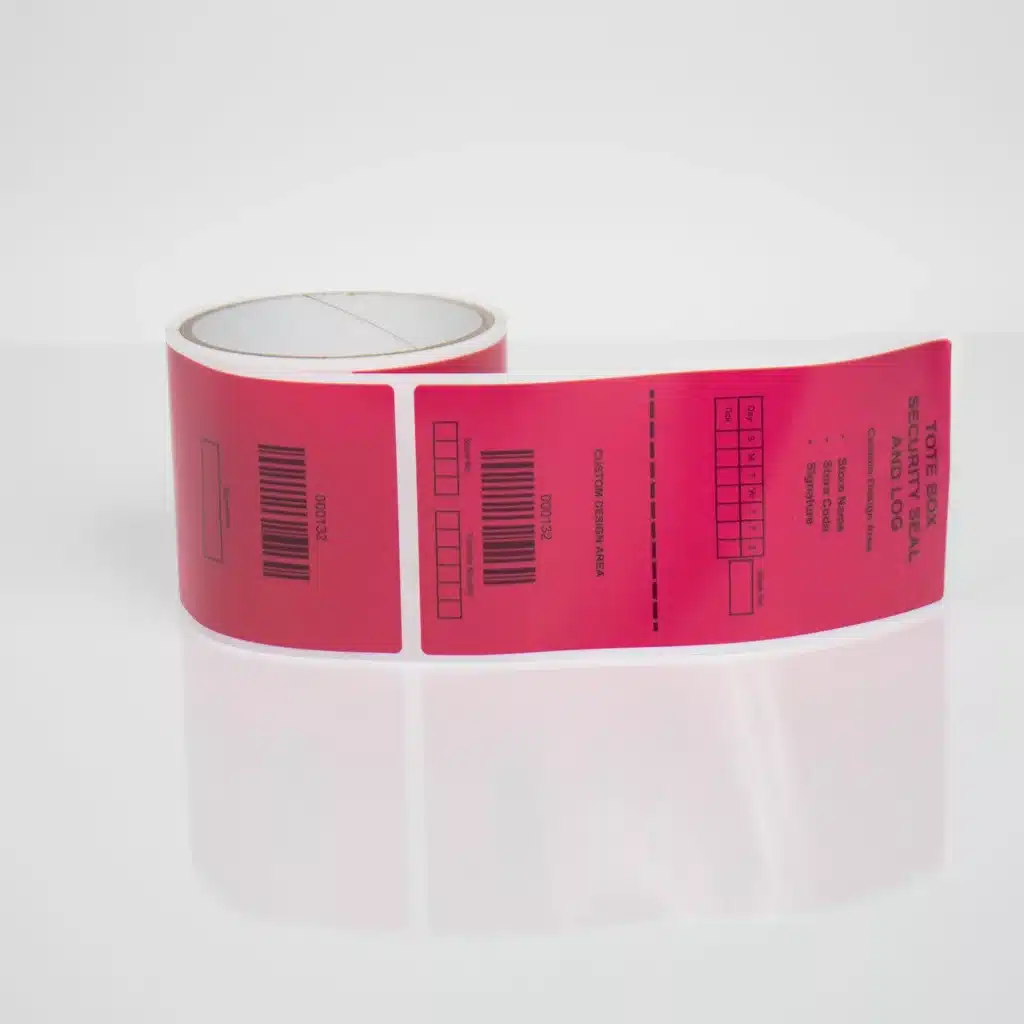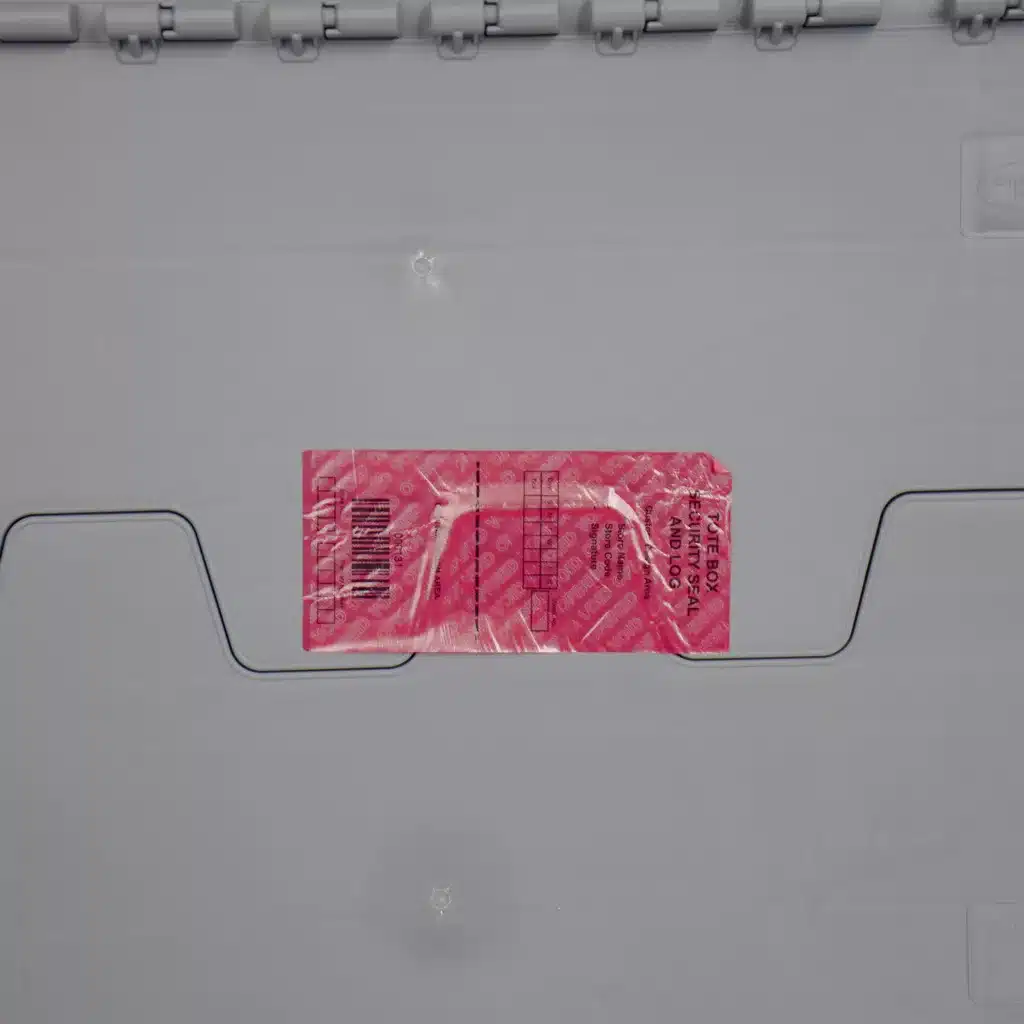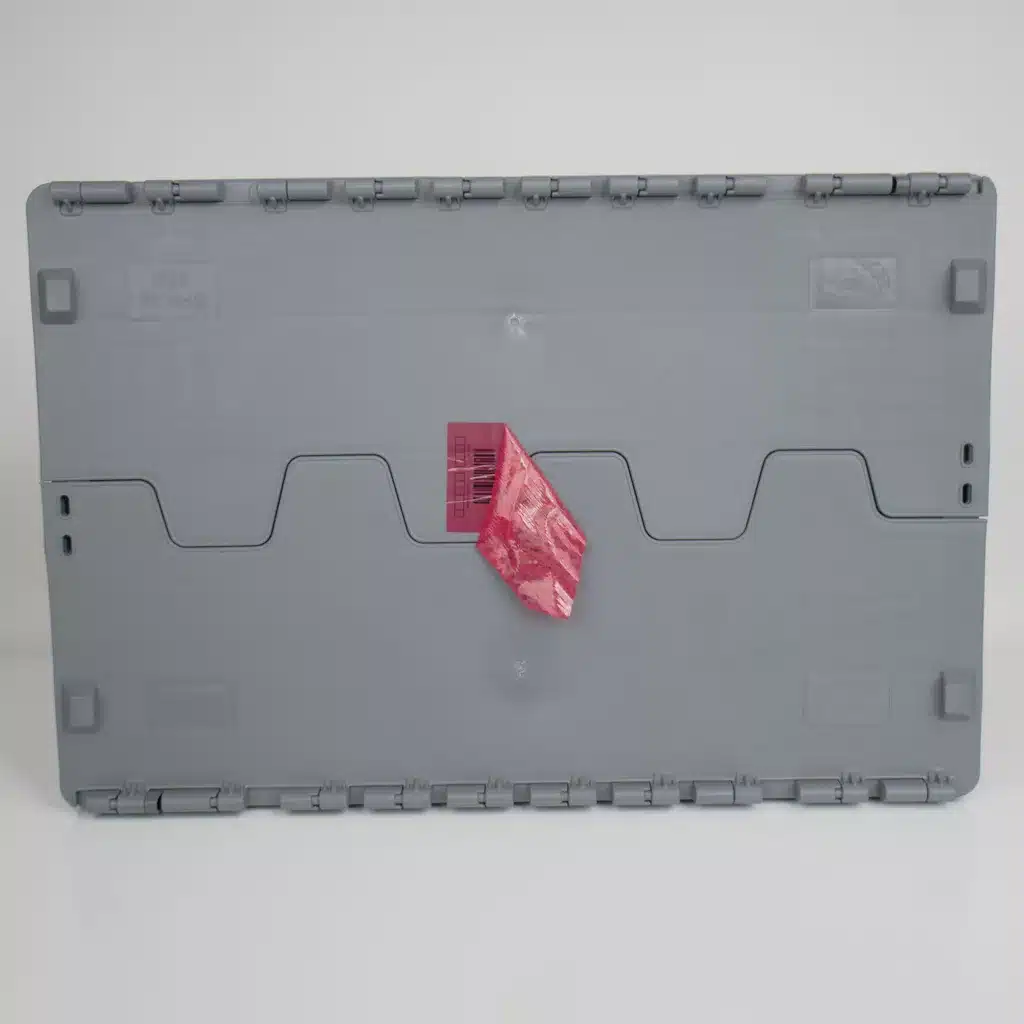 Strong Non Residue Labels
The significance of strong adhesive in non-residue tote box security tamper-evident labels cannot be overstated.
These labels are crafted with an adhesive that firmly adheres to various surfaces, ensuring they remain intact throughout the rigors of the supply chain journey. This tenacious grip not only deters tampering attempts but also provides a clear indication if unofficial access is tried. The robust adhesive withstands environmental challenges, such as temperature variations and moisture, guaranteeing that the labels stay affixed and effective.
Moreover, the strength of the adhesive contributes to the non-residue nature of the labels. When removed, they leave no sticky residue behind, preserving the aesthetic and functional integrity of tote boxes. This not only enhances the professionalism of the packaging but also reduces the need for labour-intensive residue removal, saving time and resources.
In essence, the powerful adhesive of these labels ensures uncompromised security, seamless functionality, and a hassle-free experience for all stakeholders in the logistics process.
Incorporating custom-designed non-residue tamper-evident labels marks a pivotal step towards fortifying tote box security. These labels, tailored to fit your unique requirements, while the residue-free feature maintains the professionalism of packaging.
 Elevate your logistics standards with these meticulously crafted labels, forging an unbreakable chain of custody for your shipments.
Ready to elevate to real tamper evident Tote Box security?
Contact us today and discover the unmatched protection of tamper-evident labels.
Let's secure your products together!