Medium Non Residue Tamper Evident Labels
 

Tamper evidence
Designed for the future
Medium 30mm x 50mm non-residue tamper evident labels are a compact and effective solution for skincare packaging.
With their tamper evident feature, these labels reinforce product integrity, instilling customer confidence in receiving genuine and untampered skincare products.
The tamper evident feature reinforces product integrity, assuring customers of receiving untampered and genuine skincare items. With easy application and residue-free removal, these labels preserve the packaging's aesthetics, maintaining a premium appearance for the products. 
This enhances consumer confidence, builds brand trust, and ultimately contributes to a positive and secure skincare experience.
These labels provide a compact yet effective solution to ensure product safety and authenticity. By eliminating the need for additional packaging, they reduce waste and promote sustainability.
Explore our range today!
Tamper evident labels serve as a vital element in supporting the importance of product packaging for luxury branding skincare products. As a symbol of exclusivity and premium quality, luxury skincare brands must deliver an impeccable and memorable consumer experience. 
Non residue tamper evident labels, with their sophisticated design and visible security features, reinforce the product's authenticity and integrity, assuring consumers of receiving genuine luxury items.
These labels seamlessly integrate into existing packaging processes, ensuring a smooth and efficient production flow for luxury brands. Their easy application and residue-free removal streamline the packaging process, minimising disruptions and optimizing productivity. Luxury skincare consumers expect perfection, and tamper-evident labels play a key role in meeting these high standards.
The labels act as a silent assurance of quality, building trust and enhancing the overall consumer experience. In the competitive world of luxury branding, tamper-evident labels offer an invaluable tool to fortify the relationship between luxury brands and their discerning clientele, complementing the elegance of luxury skincare products, harmonising with the brand's image and upholding the essence of exclusivity.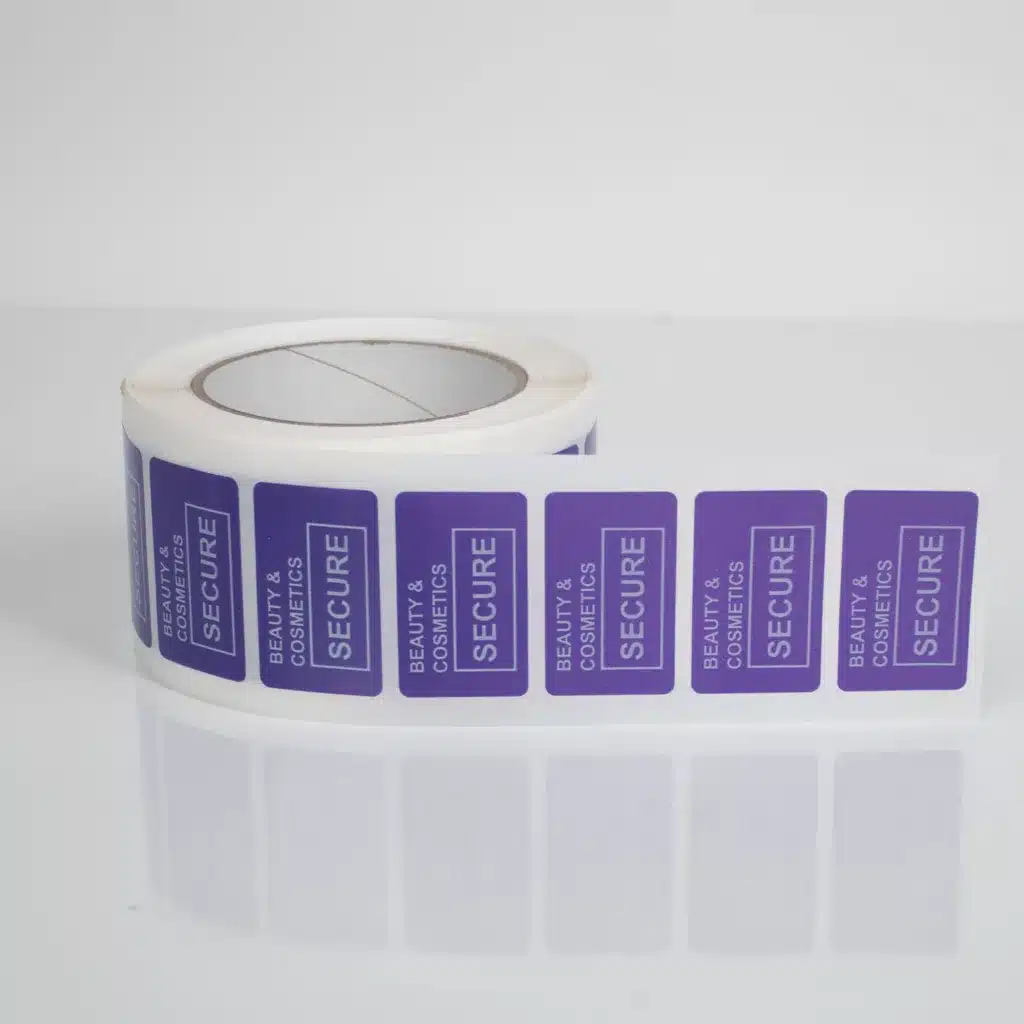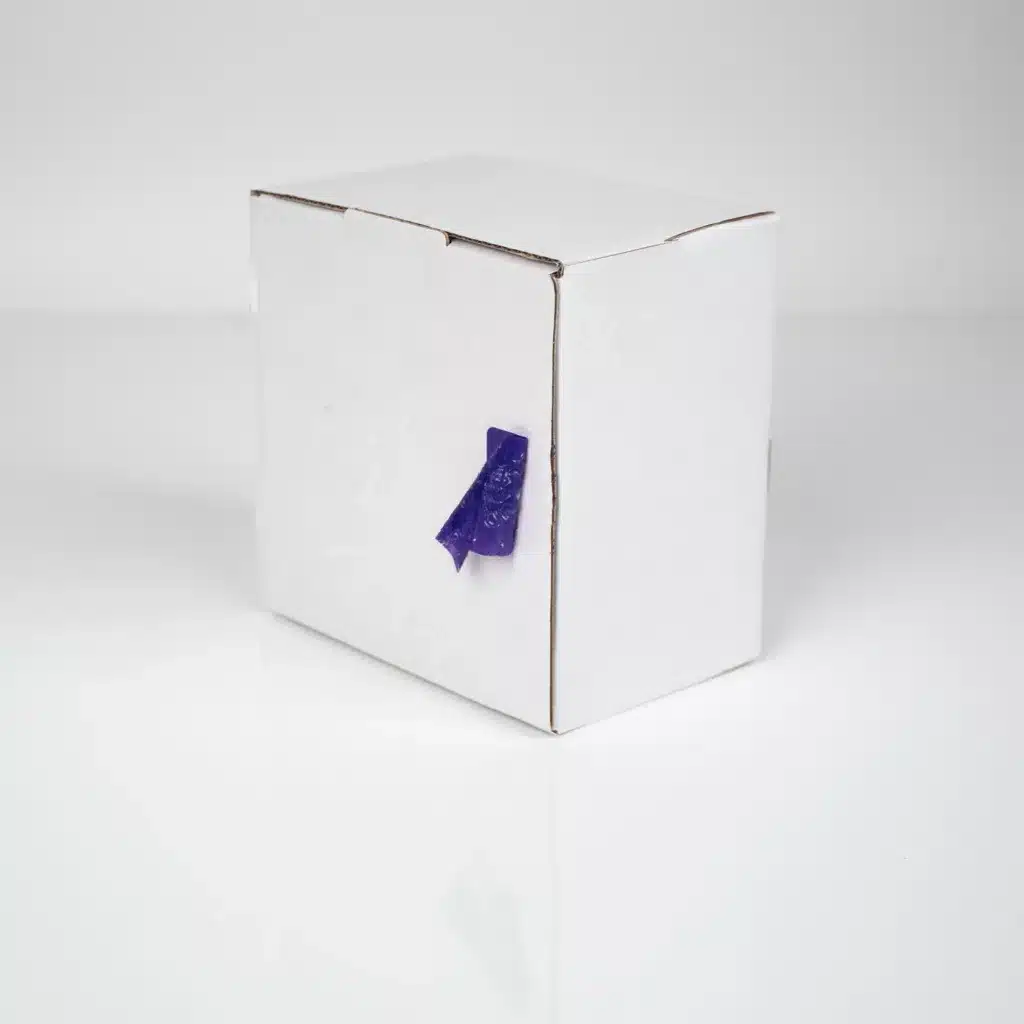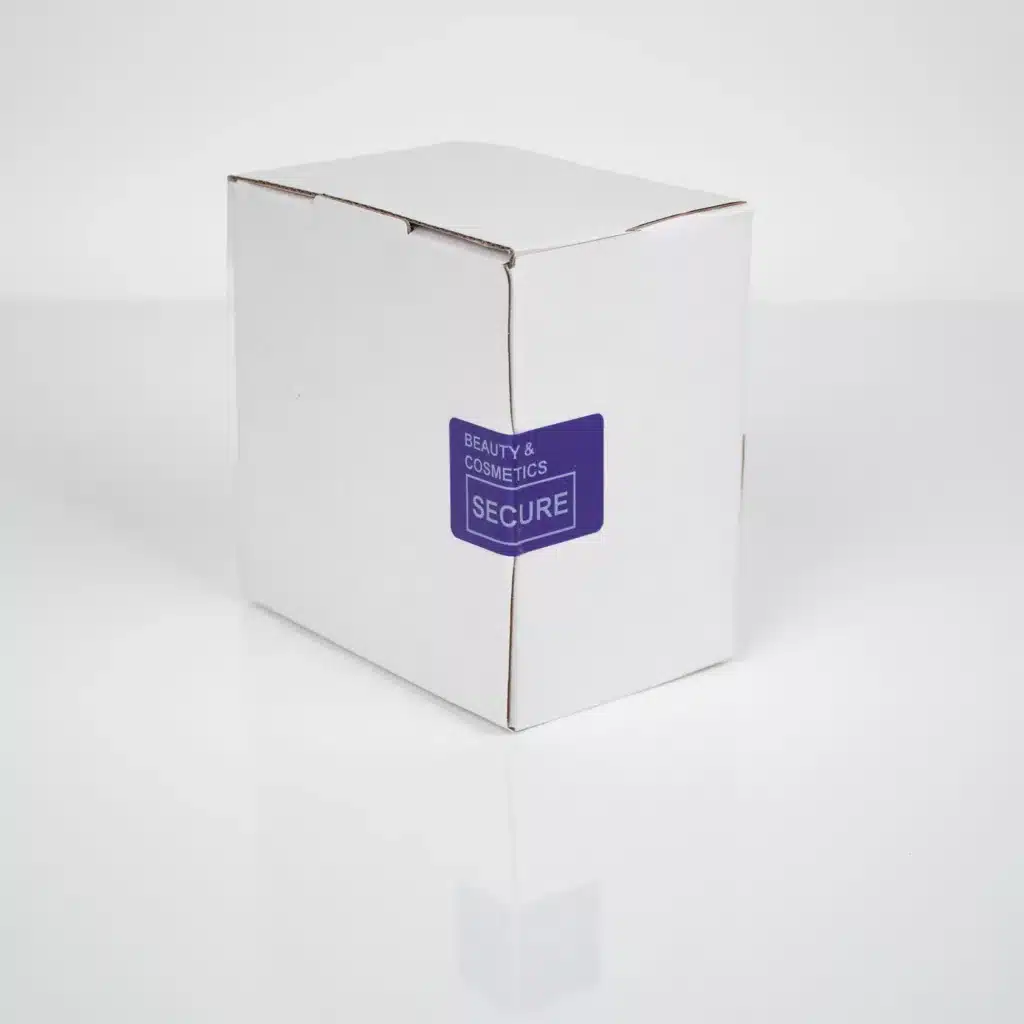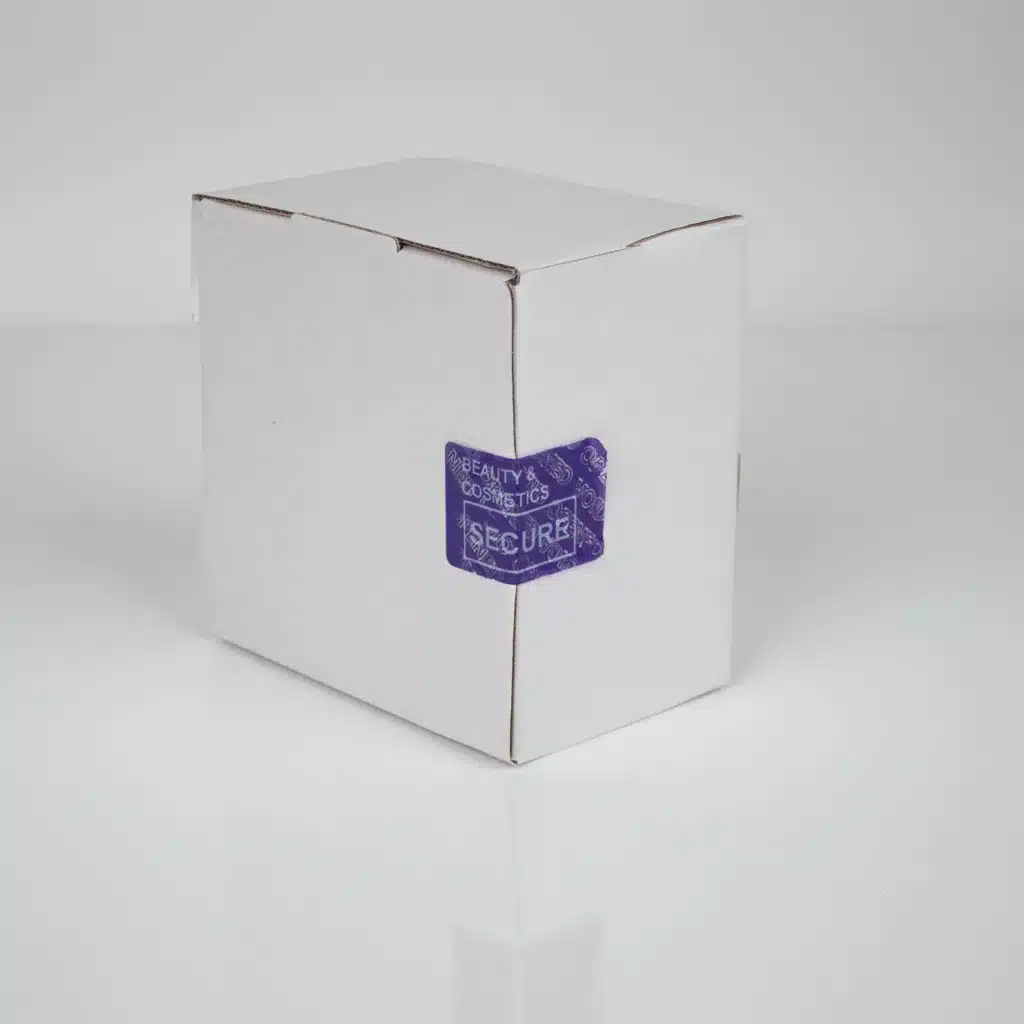 A non-residue tamper evident label is a specialised security seal designed to protect the integrity of products, particularly in the skin care packaging market. These labels leave no sticky residue upon removal, preserving the packaging's aesthetics and ensuring a premium appearance.
Their tamper-evident features act as a visible deterrent against unauthorised access or tampering, reassuring consumers of product authenticity and safety.
Within the skin care packaging market, where consumers prioritise product safety and efficacy, non-residue tamper evident labels play a vital role in building trust and brand credibility. They reinforce the brand's commitment to delivering untampered and high-quality skincare products.
As product security is a crucial element in the packaging strategy, non-residue tamper evident labels safeguard the reputation of skin care brands and create a positive and secure consumer experience, reinforcing customer loyalty and brand recognition and fighting the counterfeiters!
Non-residue tamper evident labels from Tampertech provide security, sustainability, and peace of mind to both skincare brands and consumers. Their features safeguard product integrity, enhance packaging aesthetics, and contribute to the overall positive customer experience, positioning them as an essential asset within the beauty and cosmetic market
Simple to use packaging security solutions from Tampertech!
Ready to use real tamper evident within your packaging security?
Contact us today and discover the unmatched protection of tamper-evident labels.
Let's secure your products together!