Secure Permanent Tamper Evident

Labels
 

Tamper evidence
Designed for the future
Ensuring the safety and security of goods during transportation is of paramount importance.
Sea Container Security seals help maintain container integrity by protecting against the insertion of unauthorised material and/or people and the removal of the cargo from pilferage and theft.
These tamper evident labels from Tampertech are available in high tack permanent and non residue, which can be applied to a container to act as an indicator that container integrity has either been maintained or breached.
These labels provide a visible deterrent against unauthorised access, tampering, and theft during transit and can be applied to ocean containers, truck trailers, air freight cargo containers, as well as drums and barrels.
By instantly indicating any breach, they enhance supply chain transparency and protect valuable cargo from potential risks. Implementing tamper-evident labels reinforces trust among stakeholders and safeguards shipments from tampering, ensuring goods arrive as intended.  Find out more now!
Supply chains are highly susceptible to security risks because there are so many elements that go into securing a supply chain.  Visibility into all parts of the supply chain is vital.
Permanent tamper-evident labels are designed to show visible signs of tampering, such as "VOID" messages, holographic patterns, or other indicators that change appearance when tampered with. This allows for quick and easy visual verification of the seal's integrity by personnel at various points throughout the logistics process. Any sign of interference prompts immediate investigation, safeguarding the shipment's integrity.
The mere presence of permanent tamper-evident security labels on containers sends a clear message to potential wrongdoers that the contents are protected and under scrutiny. The knowledge that any attempts to tamper with the seal will be immediately evident acts as a powerful deterrent, reducing the likelihood of tampering incidents.
These tamper evident sea container security labels VOID when slit with a knife or removed.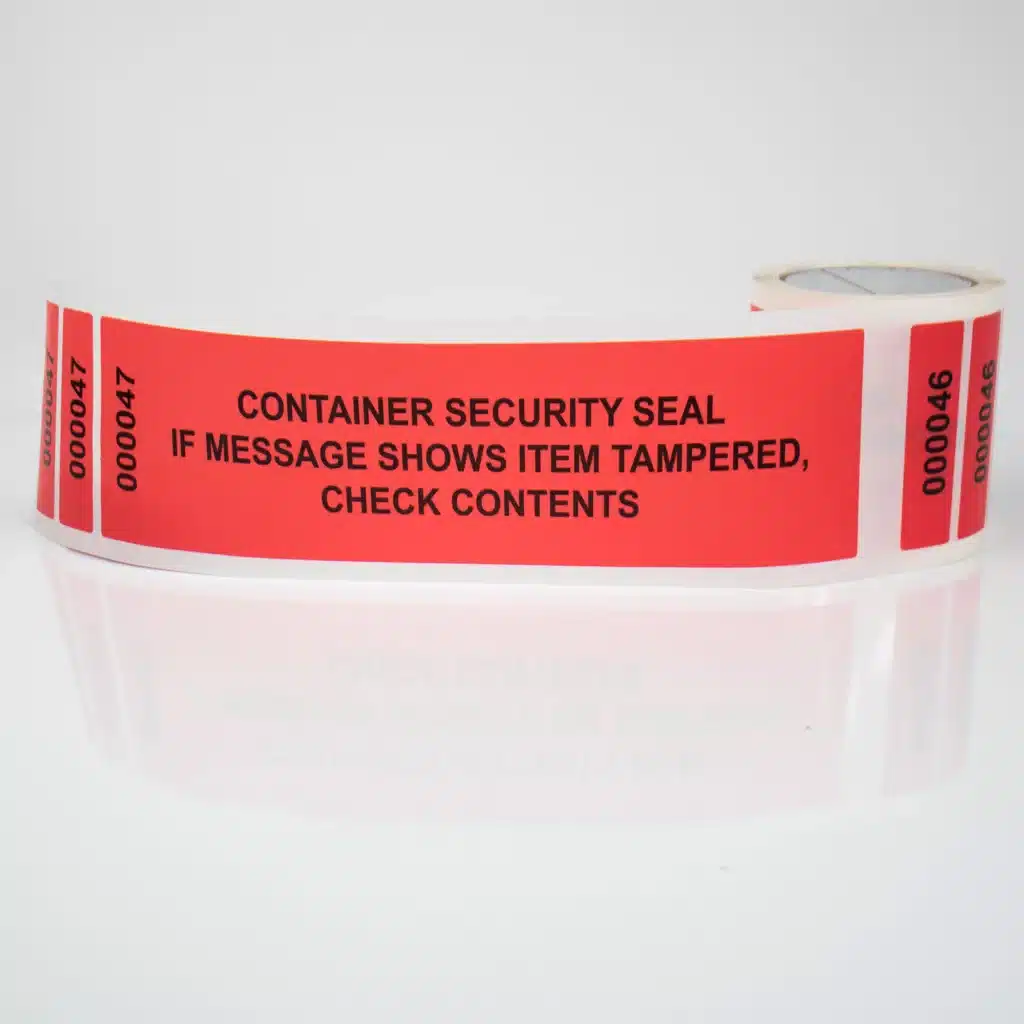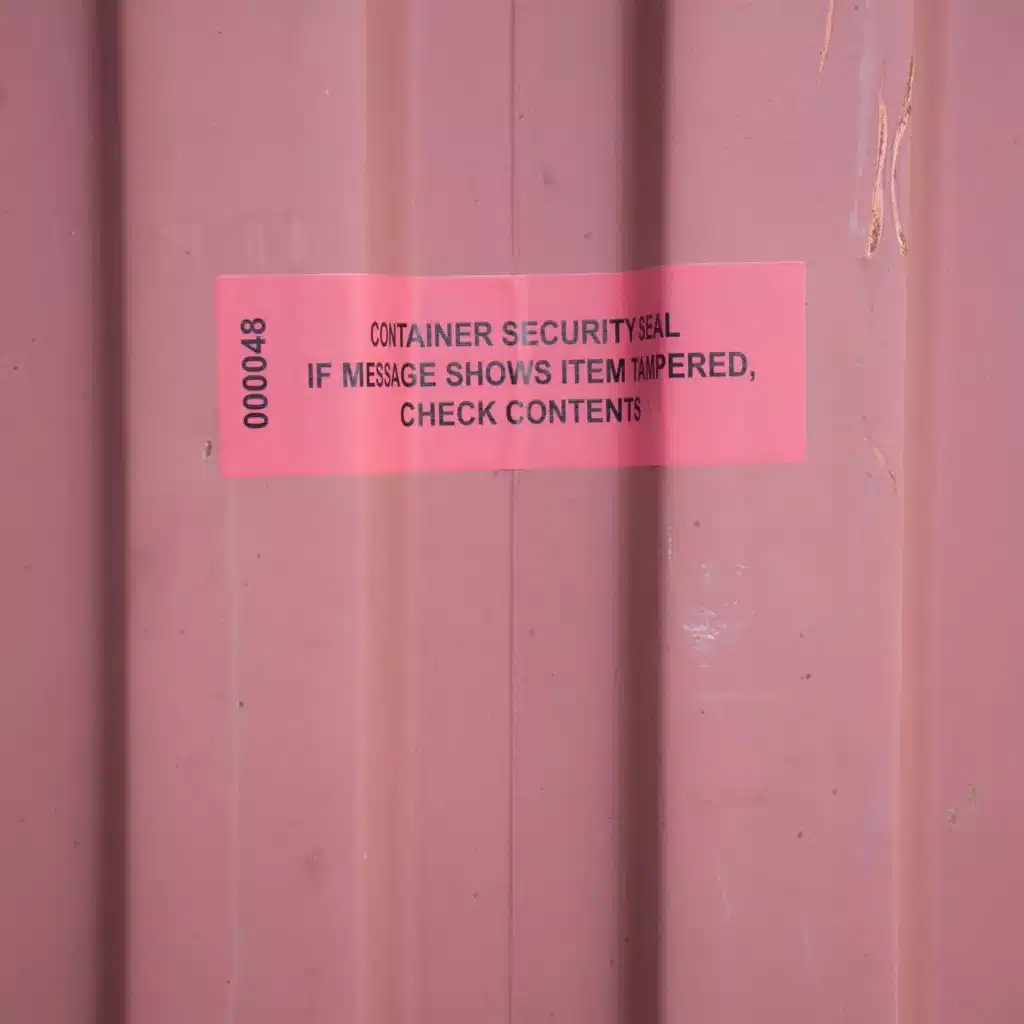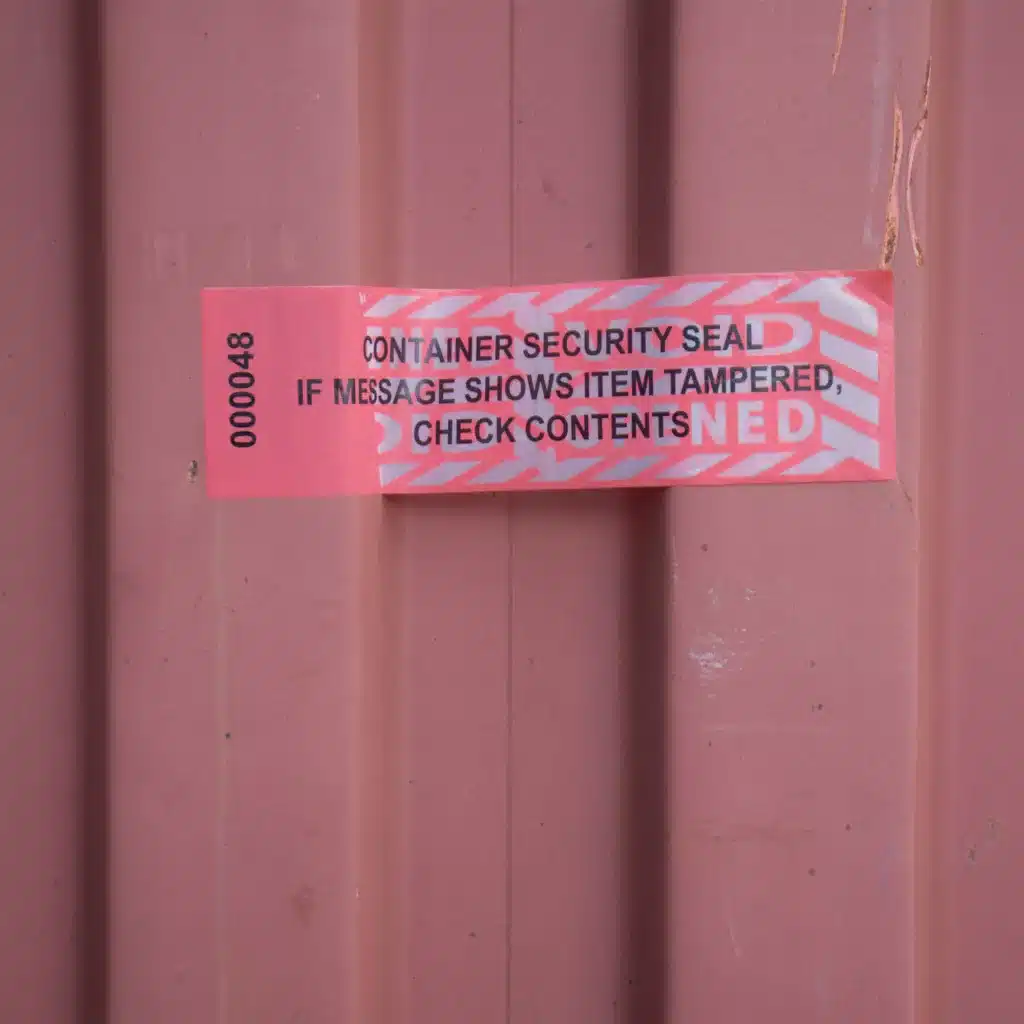 The receipt function tabs, which are available from Tampertech, are also tamper evident and can be used within for Bill of Lading or shipment for easy monitoring. These can be overprinted with sequential numbers, bar codes for quick scanning, specific text messages and can be written on with a biro.
A dual-number receipt tab is an invaluable asset in logistics shipping. This innovative solution employs two distinct identification numbers on a single tab.The individual details on the labels ensure they can not be copied and used inappropriately.
These tamper evident labels are an ideal solution for situations where a standard tamper evident seal cannot be applied. When removed this label will show an OPENED/VOID warning message. 
It serves as a powerful tool to enhance security, tracking, and accountability throughout the supply chain. By affixing one number on the receipt tab itself and another on related documentation, such as invoices or manifests, discrepancies can be quickly identified. This cross-referencing capability minimises the risk of tampering, fraud, and unauthorised access during transit.
Incorporating tamper-evident labels for sea containers is a paramount choice in strengthening cargo security. With these vigilant safeguards, the supply chain gains resilience against tampering, ensuring goods reach their destination uncompromised.
Trust, transparency, and protection meet, redefining safe maritime trade with secure solutions from Tampertech
Ready to elevate to real tamper evident airline security?
Contact us today and discover the unmatched protection of tamper-evident labels.
Let's secure your products together!