Sustainable Security Paper Tape
Tamper evidence
Designed for the future
Tampertech addresses the global demand for recyclable packaging sourced from renewable materials.
Our innovative paper-based tamper evident technology sets a new standard for sustainable and secure sealing of cardboard packages. 
Self-adhesive permanent paper tamper-evident box tape provides a 100% genuine tamper evident paper solution. Tampertech's tamper-evident paper box tape leaves a clear, irreversible void message on the application surface, delivering an instant additional layer of security.
This security box tape leaves a clear ITEM OPENED void message when removed. This message can be anything from a simple "VOID" to a more complex security feature, such as a graphic, logo, message, QR code, consecutive numbering, or barcodes.
Explore our range today!
Eco-Friendly Tamper Evident Tape
Introducing Your Earth-Conscious Solution!  At Tampertech, we believe in a greener future, and our 30mm x 50m self-adhesive paper tamper evident packing tape stands as a testament to that commitment and offers you an environmentally-conscious choice that makes a positive impact on our planet.
Manufactured with care and consideration, our paper tape is a beacon of eco-friendliness. By choosing our paper tape, you're making a proactive decision to reduce plastic waste and leave a lighter footprint on the Earth.
Equipped with a steadfast hotmelt adhesive, our paper tape adheres securely to a wide range of packaging surfaces. Whether you're sealing parcels or safeguarding consignments, this easy-tear tape is your go-to solution. Its dimensions of 300mm x 50m, coupled with a 75mm core size, provide practicality without compromise.
Embrace the seamless transition to sustainability with our self-adhesive packing paper tape. Each roll is carefully designed to seamlessly replace self-adhesive plastic tape, meaning you can continue using your existing tape dispensers. It's not just a tape; it's a pivotal step towards reducing plastic dependency and embracing a more eco-conscious approach.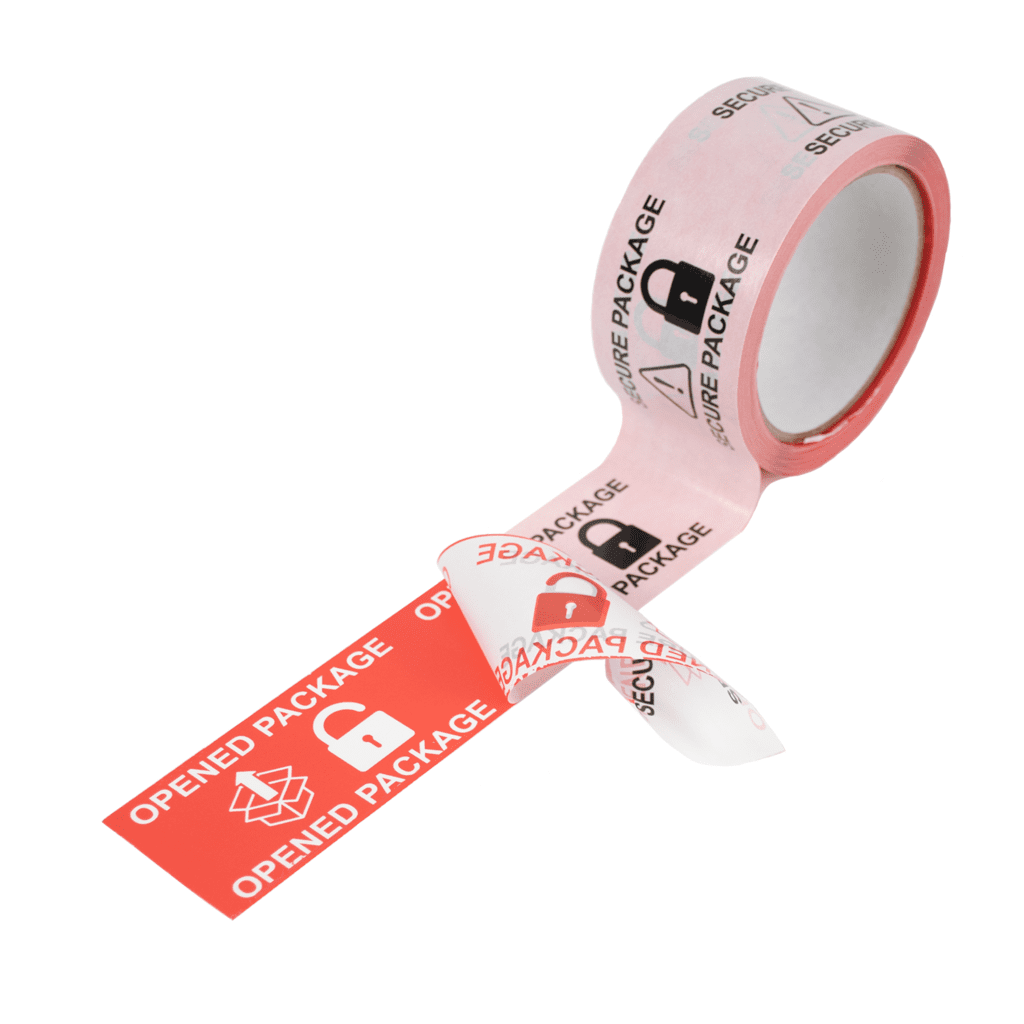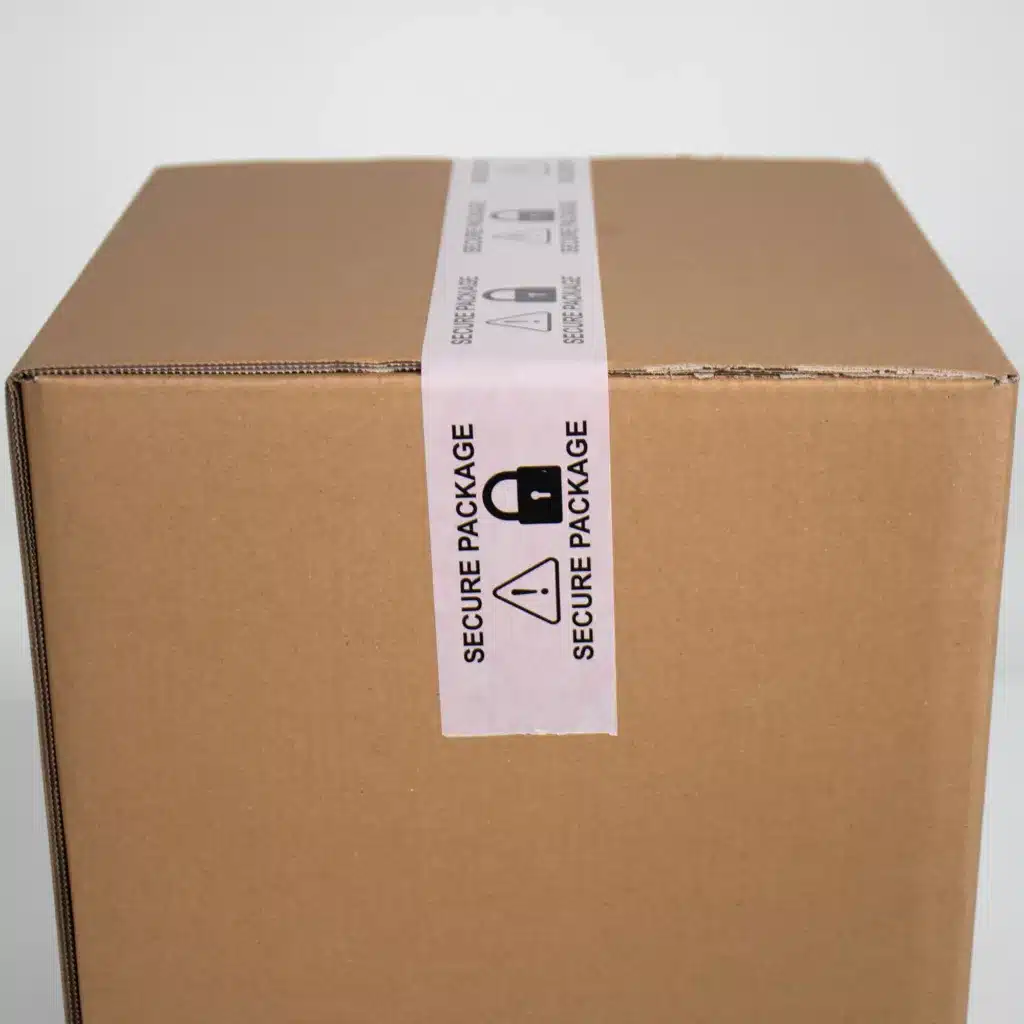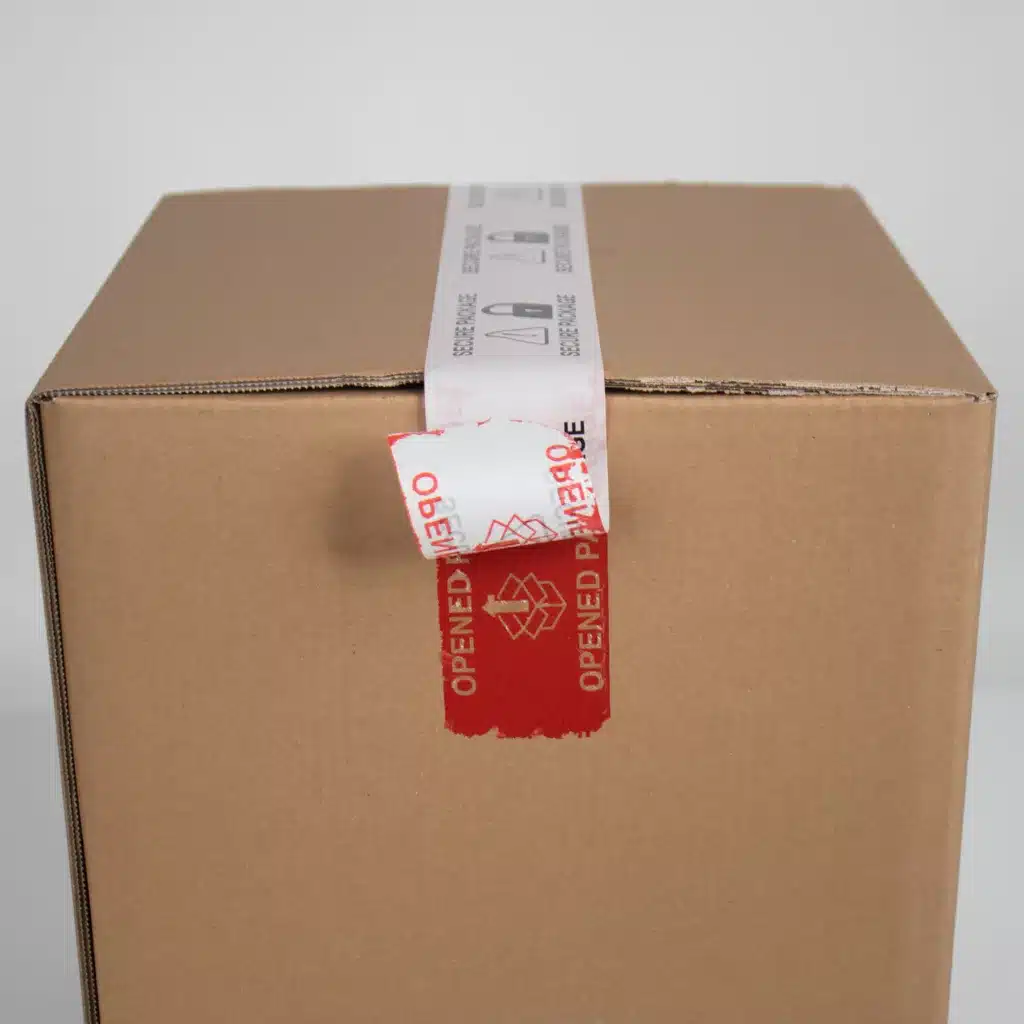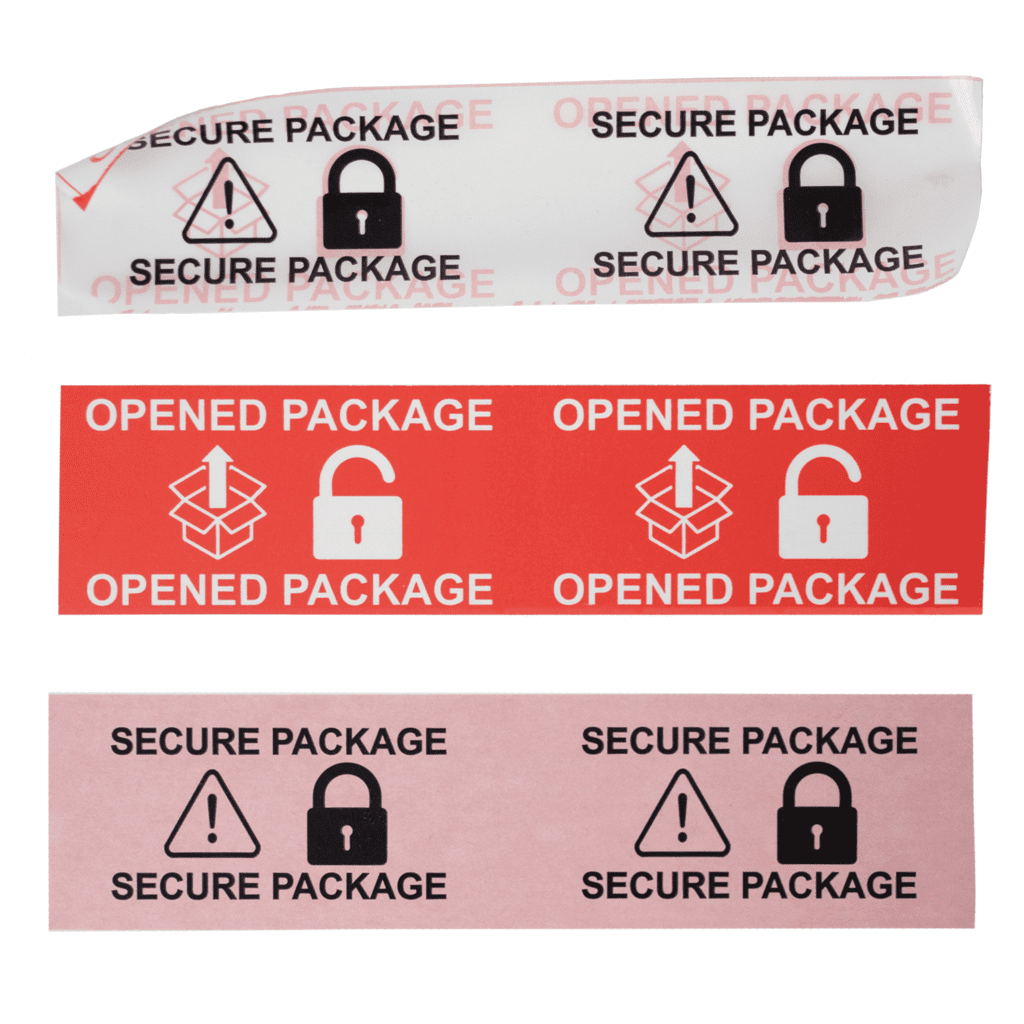 Secure Sustainable Solution
By choosing our paper packing tape, you're not only making an impactful choice for the environment, but you're also empowering your customers to support their own eco commitments.
Our tamper-evident paper box tape delivers performance without sacrifice and performs very well on inconsistent surfaces.
The void message is highly visible, making it easy to see if the label has been tampered with. This can help to deter tampering and protect the contents of the package.
Embrace the future of packaging with Tampertech's Eco-Friendly Paper Tamper Evident Packing Tape. Make a difference, one tape at a time. Join us in creating a world where every parcel counts towards a planet-friendly legacy.
Order now and experience the power of change. Together, we're rewriting the future of packaging, one roll at a time.
Tamper evident paper packing tapes offer a number of innovation, sustainability, and security benefits.
They are a valuable tool for businesses that want to protect their products and reduce their environmental impact!
Ready to embrace the eco-friendly real tamper evident choice?
Contact us today and discover the unmatched protection of tamper-evident eco-friendly box tape.
Let's secure your products together!