Tamper Evident Labels for Postal Envelopes
Tamper evidence
Designed for the future
The vital role played by postal envelopes in transporting important documents, confidential information, or valuable items demands a robust and dependable system to safeguard against unauthorised access, tampering, or theft. 
In the growth of logistics and postal services, ensuring the secure and intact delivery of sensitive or valuable contents has become an increasingly pressing concern.
Our permanent paper labels seamlessly integrate into your operations, leaving a permanent message on the surface and demonstrating clearly if any tampering has been attempted.
By choosing our solution, you demonstrate your unwavering commitment to secure logistics, furthering trust and transparency. Tamper-evident labels have emerged as a cutting-edge solution, providing not only a visual deterrent to tampering but also an effective means to detect and record any unauthorised access.
Find out more today!
Secure Solution for Logistics
The simple envelope has evolved into a critical link in the chain of custody for parcels and documents of immense significance. Whether it carries legal documents, pharmaceuticals, financial records, or confidential correspondence, the security and integrity of its contents are paramount.
Here are some of the benefits of using our lintless tamper evident labels for postal envelopes:
Deter theft and fraud: Tamper evident labels make it more difficult for criminals to open envelopes without being detected.
Ensure the integrity of the contents: Tamper evident labels can help to ensure that the contents of an envelope have not been tampered with. This is important for shipments that contain sensitive or valuable items.
Provide a paper trail: Tamper evident labels can provide a paper trail that can be used to track the movement of an envelope and to investigate any incidents of tampering.
These permanent labels are 70mm x 40 mm on a roll of 1000 seals per roll.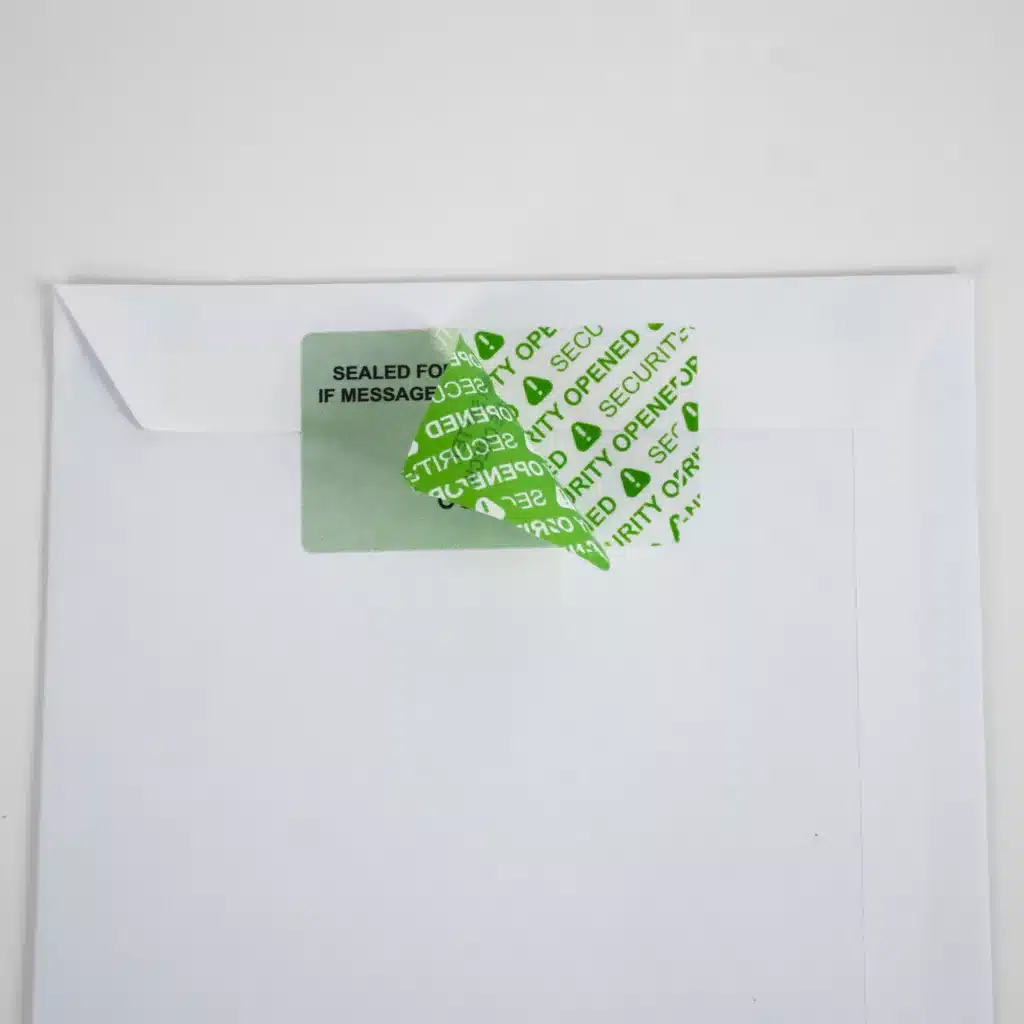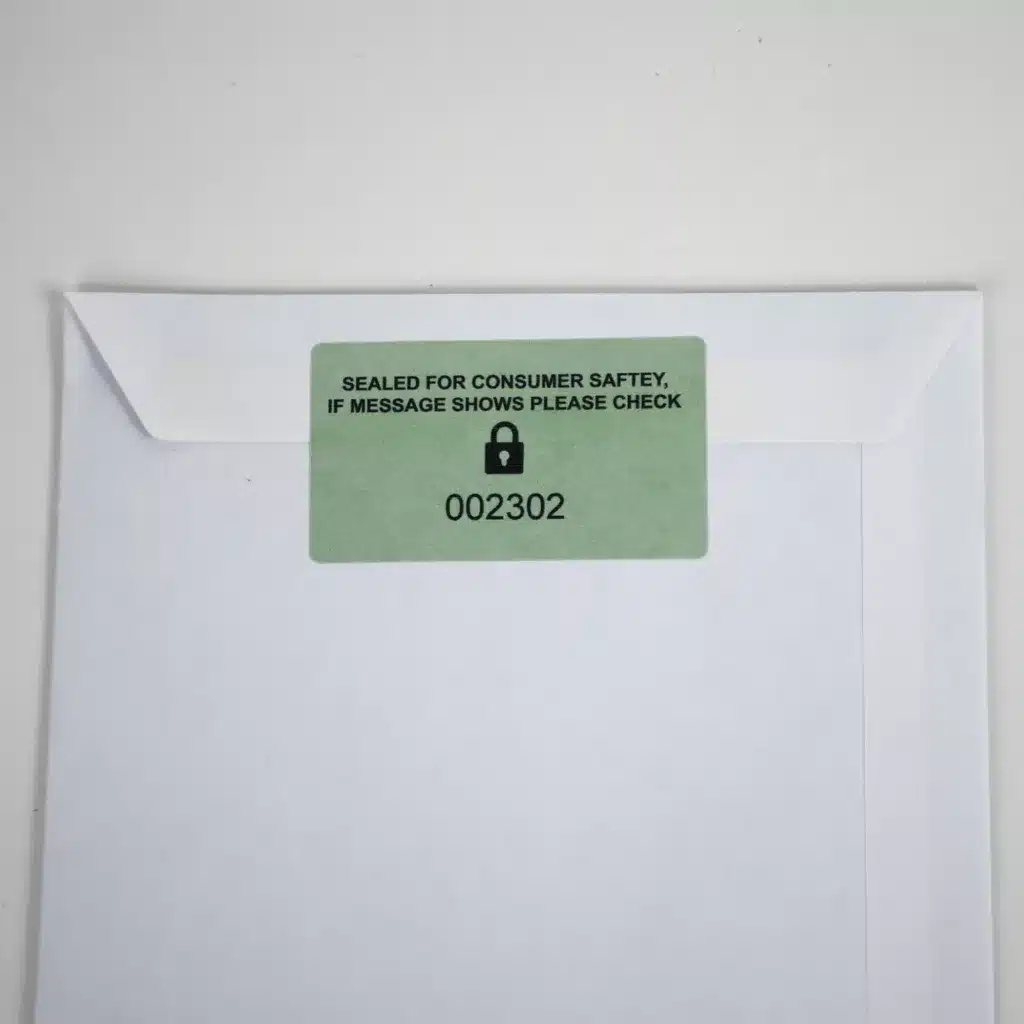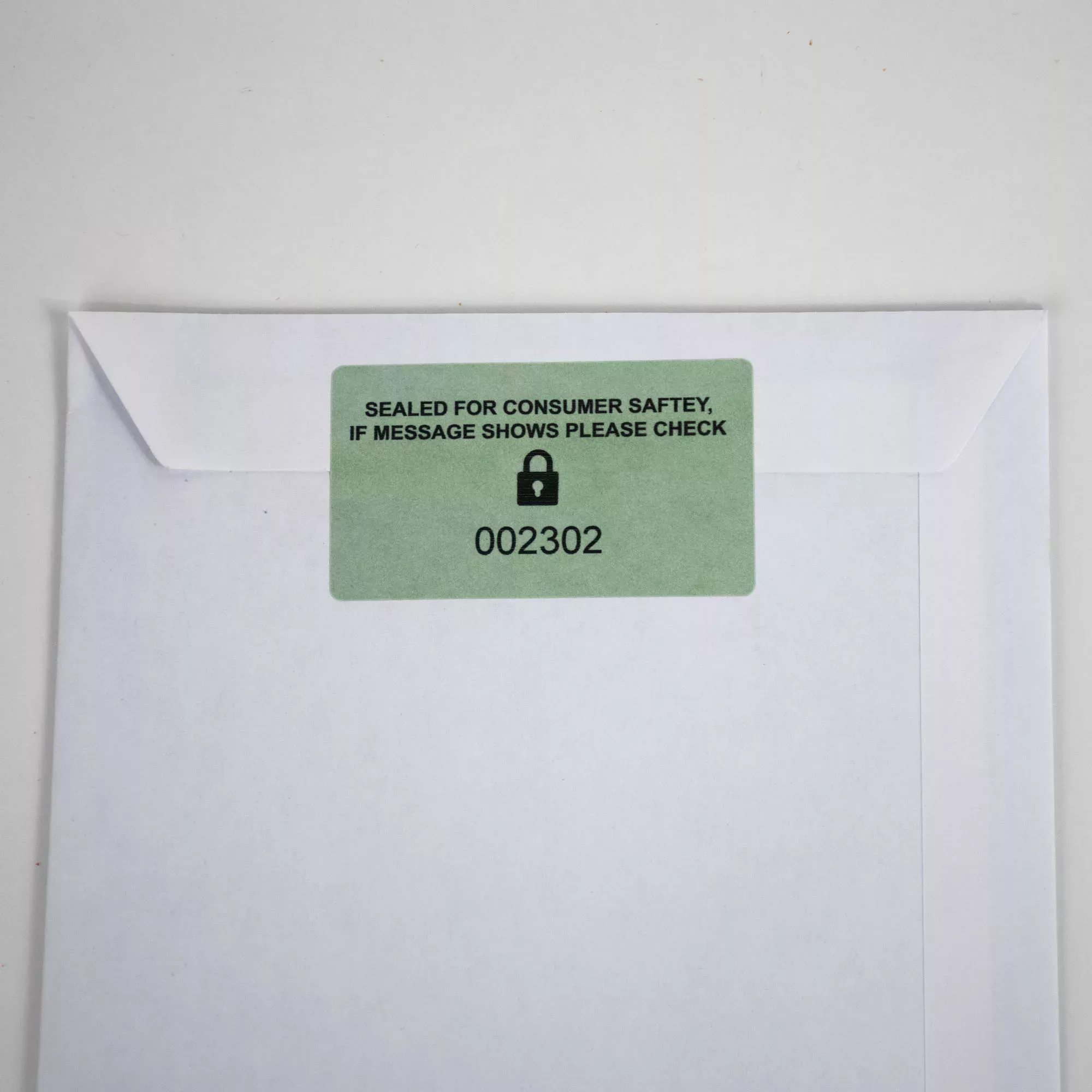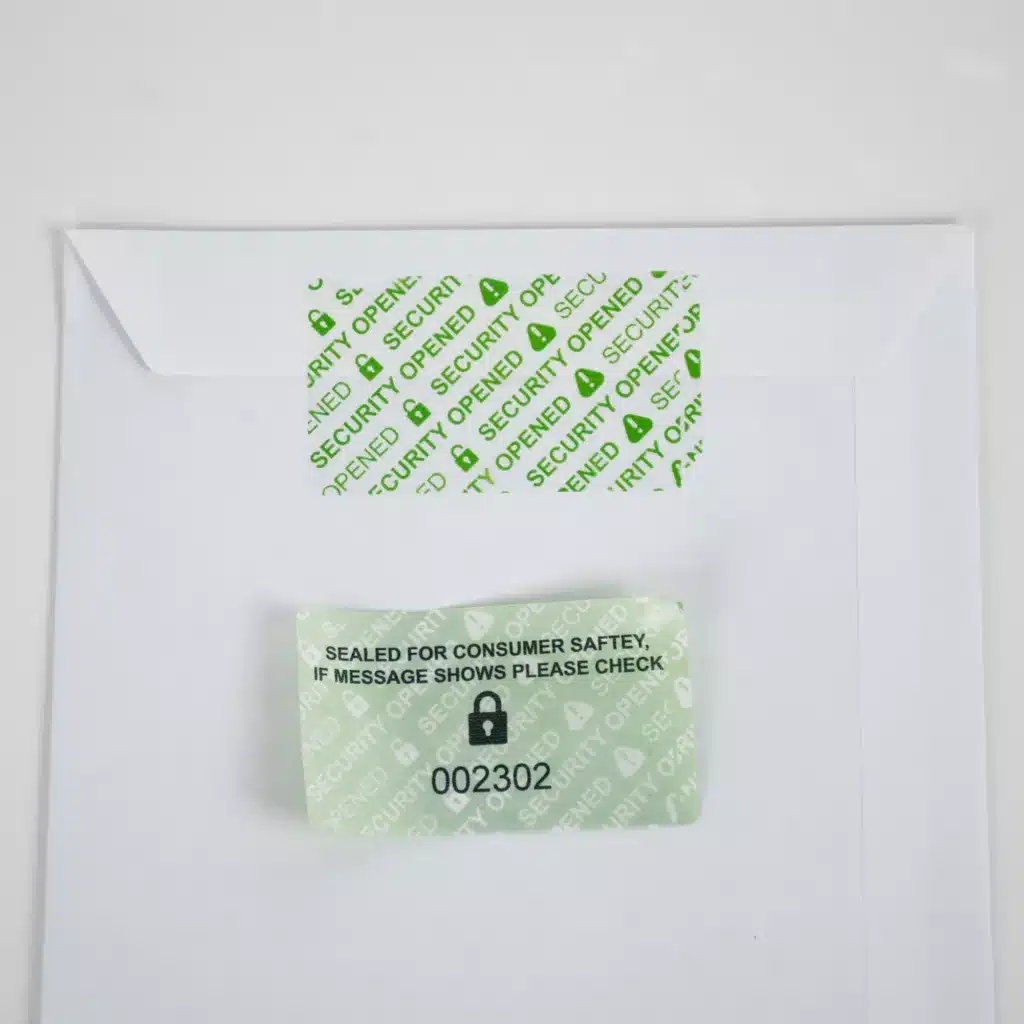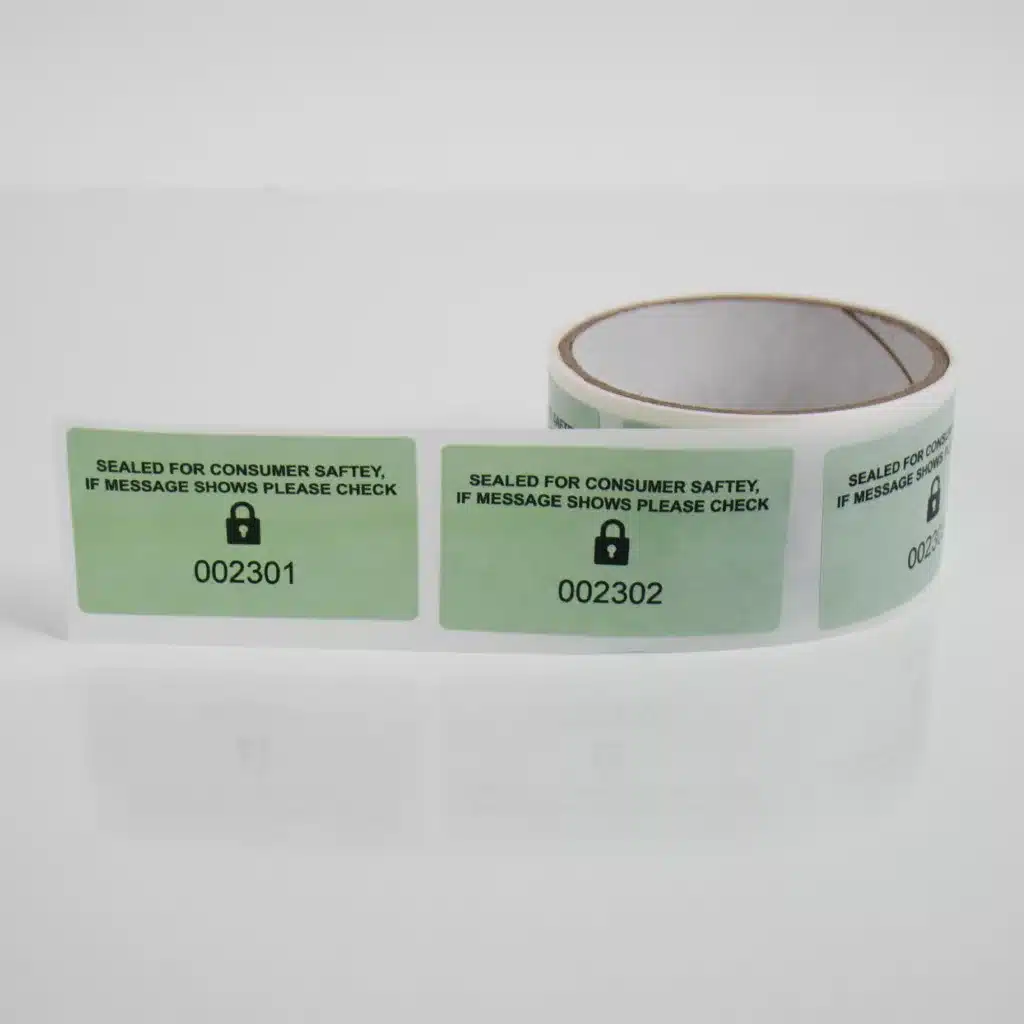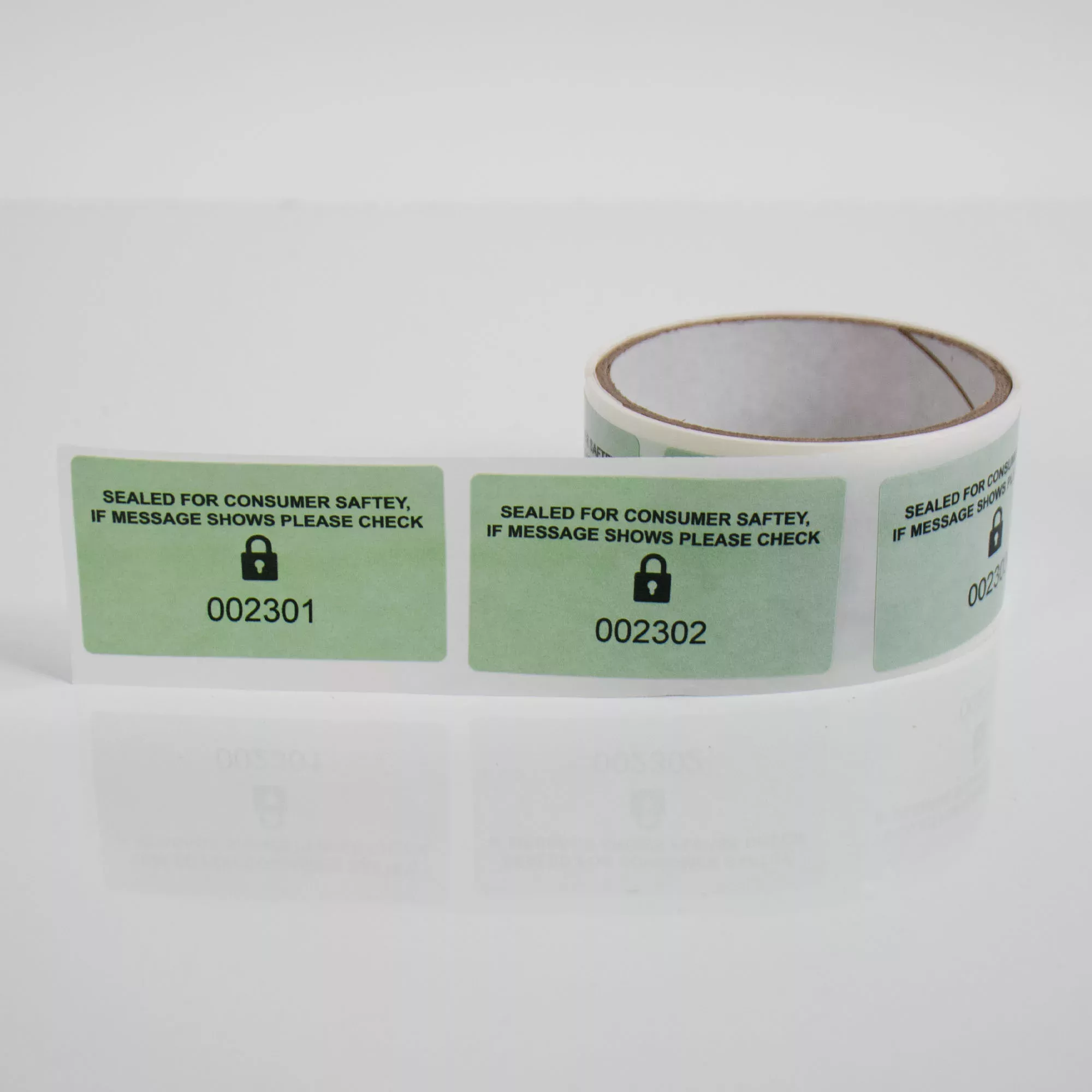 Paper Tamper Evident Labels
Instant Tamper Detection: Paper tamper-evident labels provide immediate visual evidence of tampering or unauthorized access.
Environmentally Friendly: Made from sustainable materials, paper labels are an eco-conscious choice, minimizing environmental impact.
Versatile Applications: These labels can be customised to suit various products and security needs, making them adaptable and cost-effective solutions.
Enhanced Accountability: Sequential numbering provides a clear and traceable record of each item, enhancing accountability throughout the supply chain.
Efficient Traceability: It simplifies the process of tracking and locating specific items, making it easier to respond to issues, conduct recalls, or monitor product movements.
These labels are a cutting-edge solution that can help to enhance security, trust, and operational efficiency throughout the postal and courier services sector.
Simple to use security solutions from Tamper Tech.
Ready to raise your postal logistics with real tamper evident security?
Contact us today and discover the unmatched protection of tamper-evident labels.
Let's secure your postal logistics together!