Tamper Evident Fingerlift  Labels
Tamper evidence
Designed for the future
Embrace the peace of mind that comes with a visibly tamper evident surface, assuring customers of unspoiled contents and increasing your brand credibility.
Improve your packaging process with our advanced finger lift tamper evident permanent labels.
Discover the ultimate solution in packaging security with our finger lift tamper evident permanent labels.  Designed for seamless application and hassle-free removal, these labels offer unrivaled protection against tampering and ensure product integrity throughout the supply chain from restaurant to home.
Restaurant employees can handle the labels without getting glue on their fingers or having them stick together, preventing waste and accelerating customer service speed. With a unique smart finger lift design, our labels are effortless to use, preventing glue residue on fingers and eliminating label misalignment.
 Discover more today!
Our fingerlift food labels offer an authentic tamper-evident solution, featuring a clear, permanent message on the packaging surface that leaves no room for doubt. 
Our liner-less label option is not only easy to apply but also environmentally sustainable, reducing packaging waste by a remarkable 100% per roll.
Opting for liner-less labels increases roll capacity by 50%, providing added advantages by reducing waste, shipping, carriage, and storage costs!
Tamper Technologies tried and tested food label seals come in various sizes and are compatible with multiple surfaces. The ingenious finger lift design ensures swift and effortless application, instantly securing outer packaging for food on the move. Plus, the surface of the label offers additional branding opportunities, empowering brands to add value through customization and permanent hidden messages.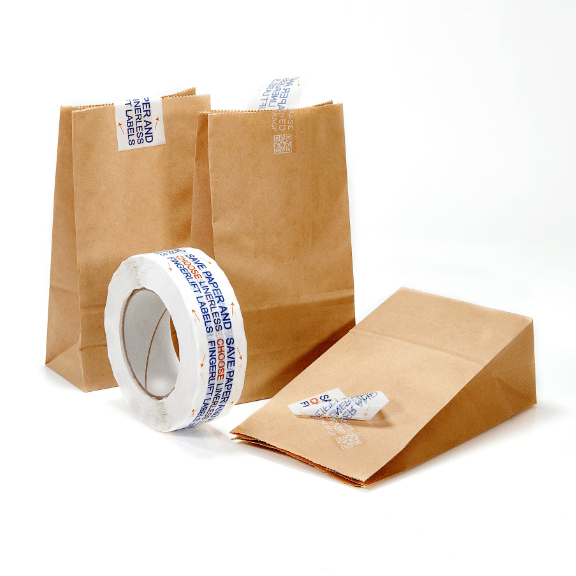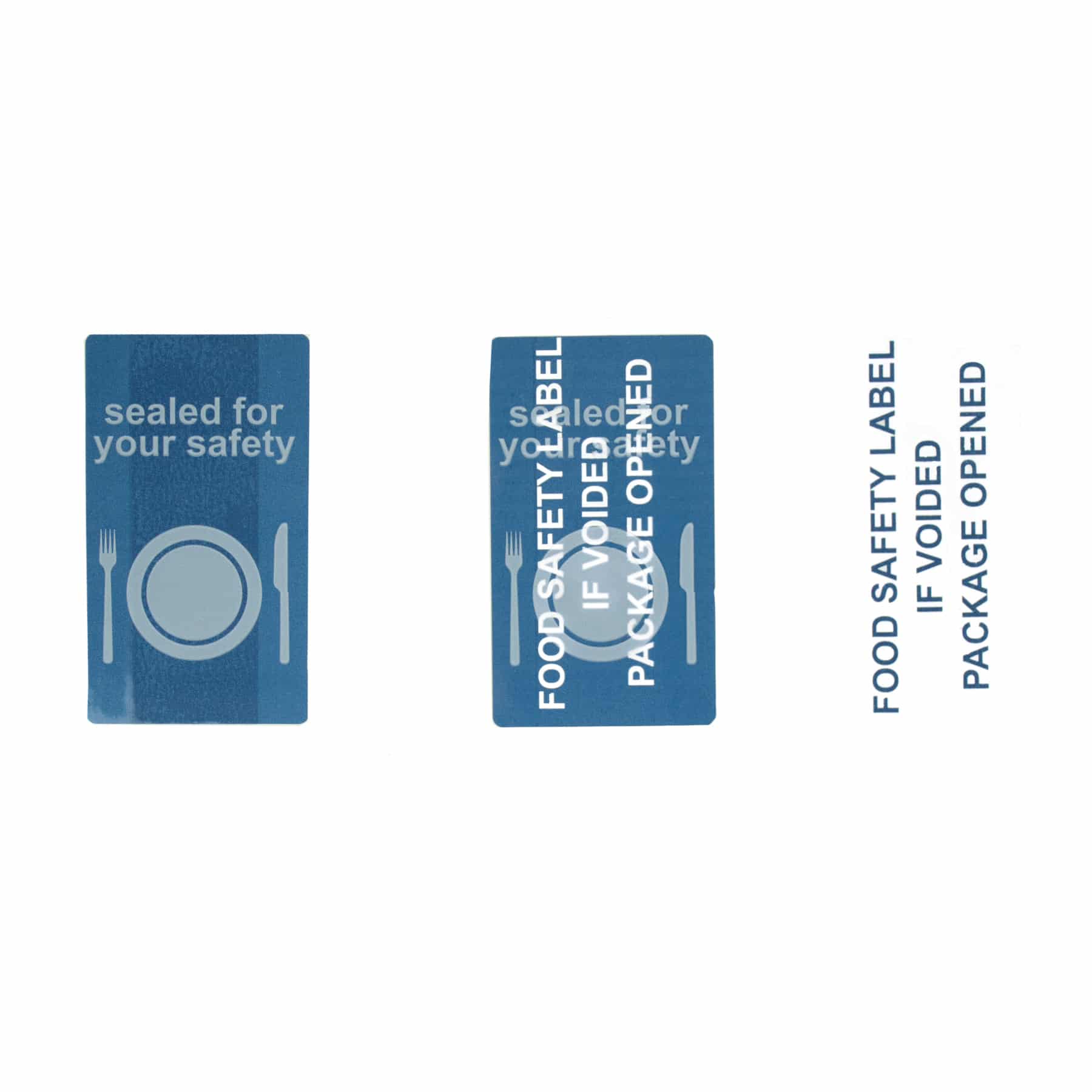 Increase Consumer Engagment
Utilise the tamper evidence message printing on both the surface and sub-surface of products for branding and marketing connections with consumers. By strategically placing unique tamper evident messages, brands create an immediate visual cue of authenticity and product integrity, instilling confidence in customers. The presence of these messages not only deters potential tampering attempts but also serves as a constant reminder of the brand's commitment to quality and safety. This innovative approach builds trust and loyalty, fostering a stronger emotional connection with consumers.
Moreover, the sub-surface messages create an element of intrigue, allowing brands to share additional information or promotions discreetly. The unique combination of security and marketing prowess enhances the overall consumer experience, elevating the brand's reputation and differentiation in a competitive market. Embrace the dual advantage of tamper-evident printing for stronger consumer engagement and brand recognition today.
Embrace the power of genuine tamper-evident labels for unbeatable packaging security and brand reliability. With our user-friendly design and diverse options, safeguard your products with confidence and elevate your brand's presence in the market. 
Stay secure with Tamper Tech's innovative solutions.
Ready to elevate to real tamper evident product security?
Contact us today and discover the unmatched security of tamper-evident labels.
Let's protect your customers together!