Tamper Evident Secure Labels
Tamper evidence
Designed for the future
Protect your pay at pump fuel pumps by making it difficult for criminals to install skimming devices by using our tamper evident labels
Skimming devices are small, electronic devices that are inserted into the credit card reader or PIN pad on a gas pump. They are used to steal the credit card information of unsuspecting customers.
These tamper evident non residue labels with security cuts in, are placed over the access points to the credit card reader and PIN pad on a gas pump. These labels are designed to break if someone tries to remove them without authorisation. This helps to deter criminals from installing skimming devices, as they know that their tampering will be easily detected.
Discover more today!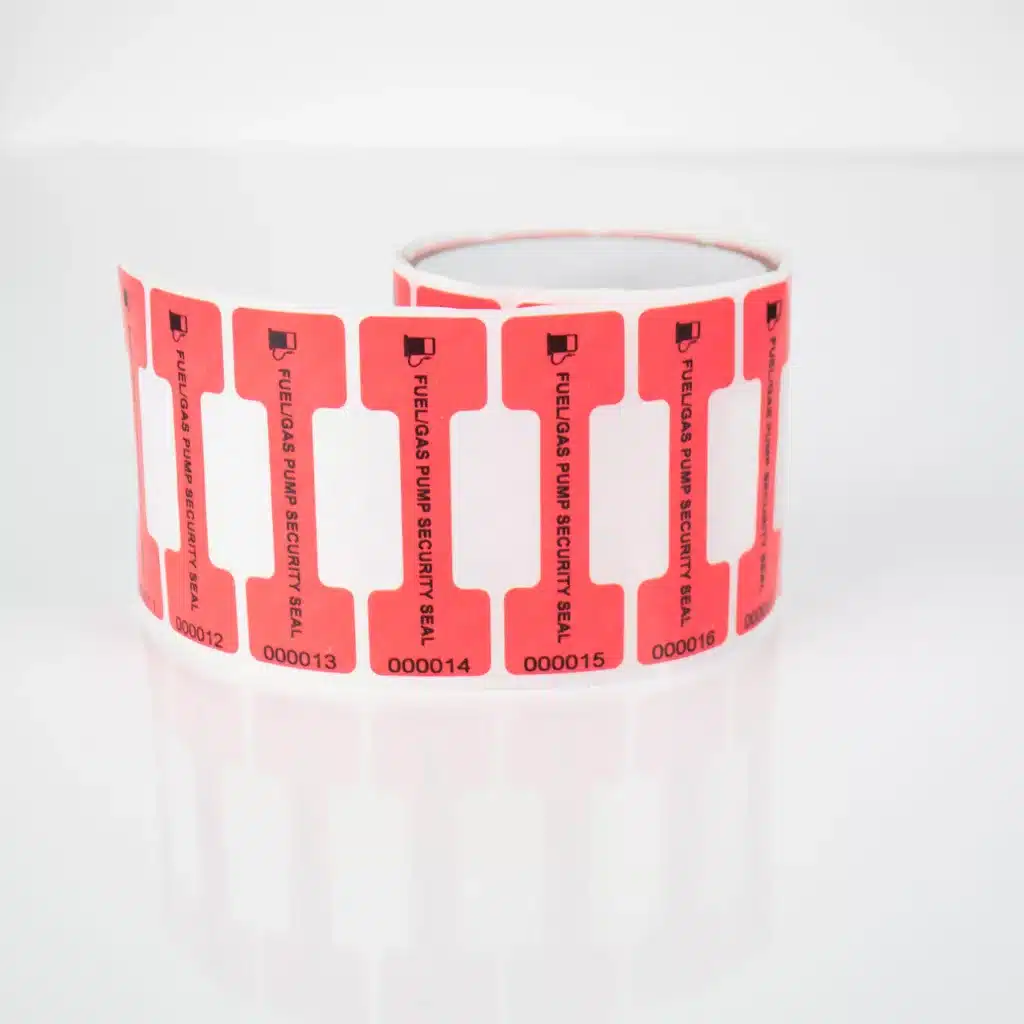 These non residue, tamper-evident dumbbell 75mm x 25mm labels have security cuts in and consecutive numbering to add to the security of your fuel pumps from the threats of skimming protect fuel pumps by:
Deterrence: Tamper-evident labels act as a visible deterrent to potential tampering or unauthorized access. The presence of such labels signals that the pump is monitored and protected, dissuading individuals with malicious intent from attempting to tamper with it.
Authentication: Tamper-evident labels often have unique designs, serial numbers, or holographic elements that can be visually verified. These features help customers, pump attendants, and maintenance personnel identify whether the label has been tampered with or replaced.
Evidence of Tampering: Tamper-evident labels are designed to show clear signs of tampering if someone tries to remove or alter them. Once tampered with, the label might leave a "void" pattern, reveal a hidden message (like "void" or "tampered"), or simply tear apart, making it evident that unauthorized access has occurred.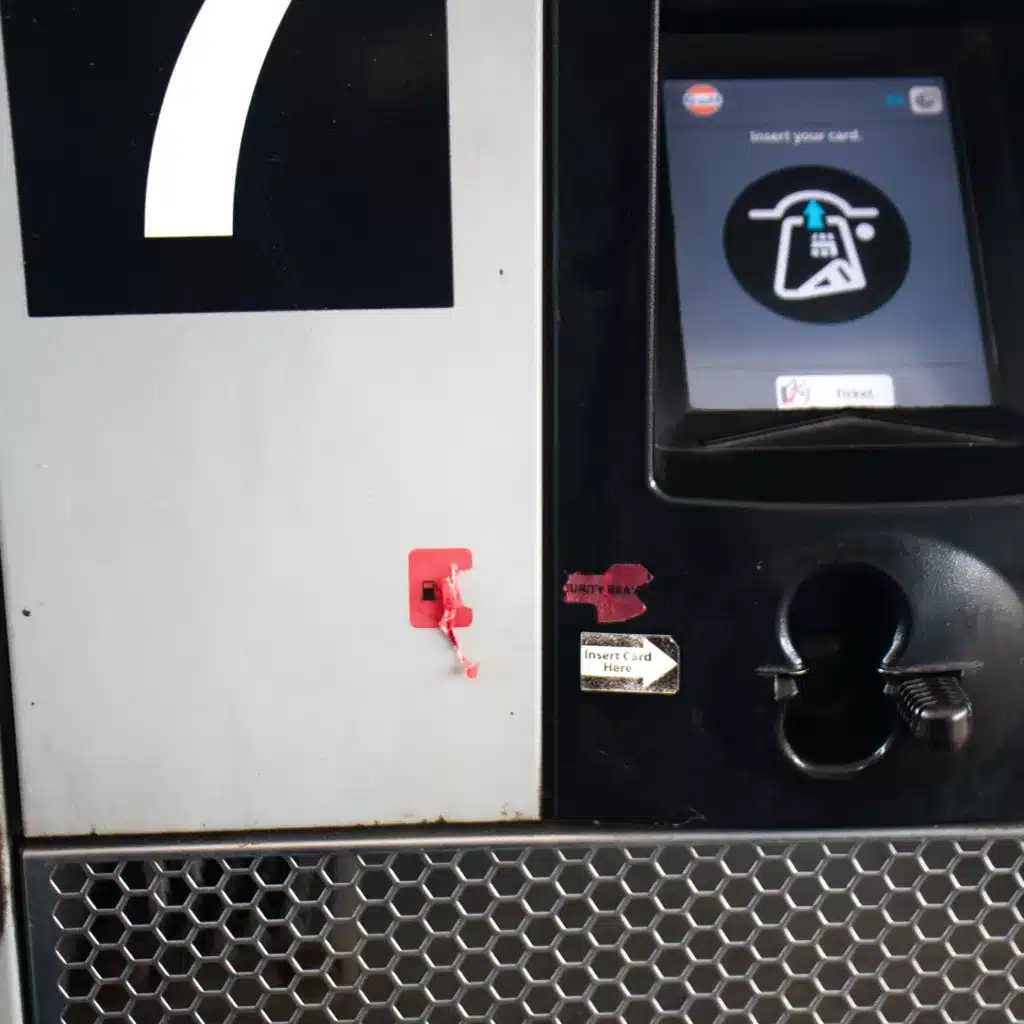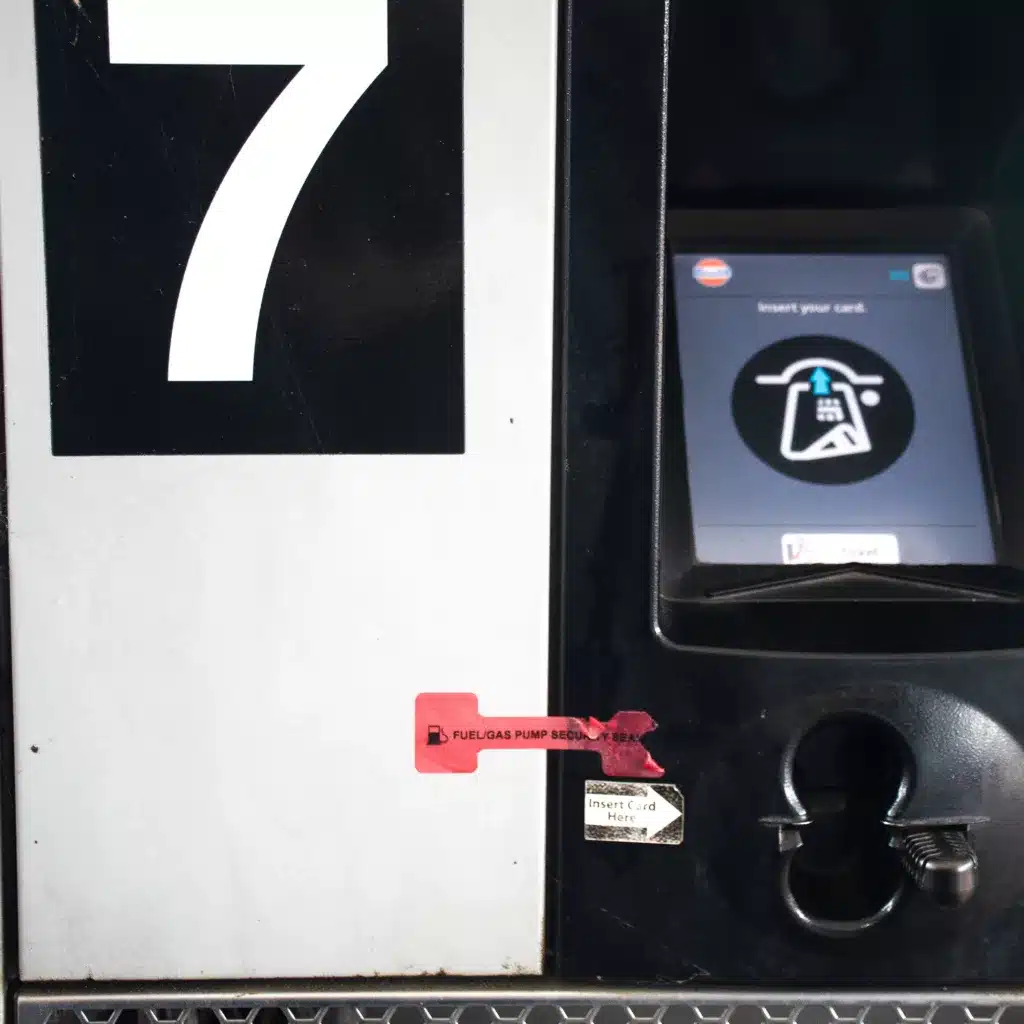 Sealing Entry Points: Fuel pumps have various entry points, such as access panels and doors, where unauthorised individuals could potentially gain access to the internals of the pump. Tamper-evident labels can be placed on these entry points, making it evident if someone tries to open them without proper authorisation.
Maintenance and Inspections: Tamper-evident labels provide a quick and easy way for maintenance personnel to verify whether a pump has been tampered with since their last inspection. If the label appears untouched, it indicates that the pump's integrity has been maintained.
Compliance: In many regions, there are regulations and industry standards that require fuel pumps to be properly secured against tampering and unauthorised access. The use of tamper-evident labels can help businesses comply with these requirements.
Customer Trust: Customers who see tamper-evident labels on pay-at-pump fuel dispensers are more likely to trust that the fuel they are purchasing has not been compromised. This can improve customer satisfaction and loyalty.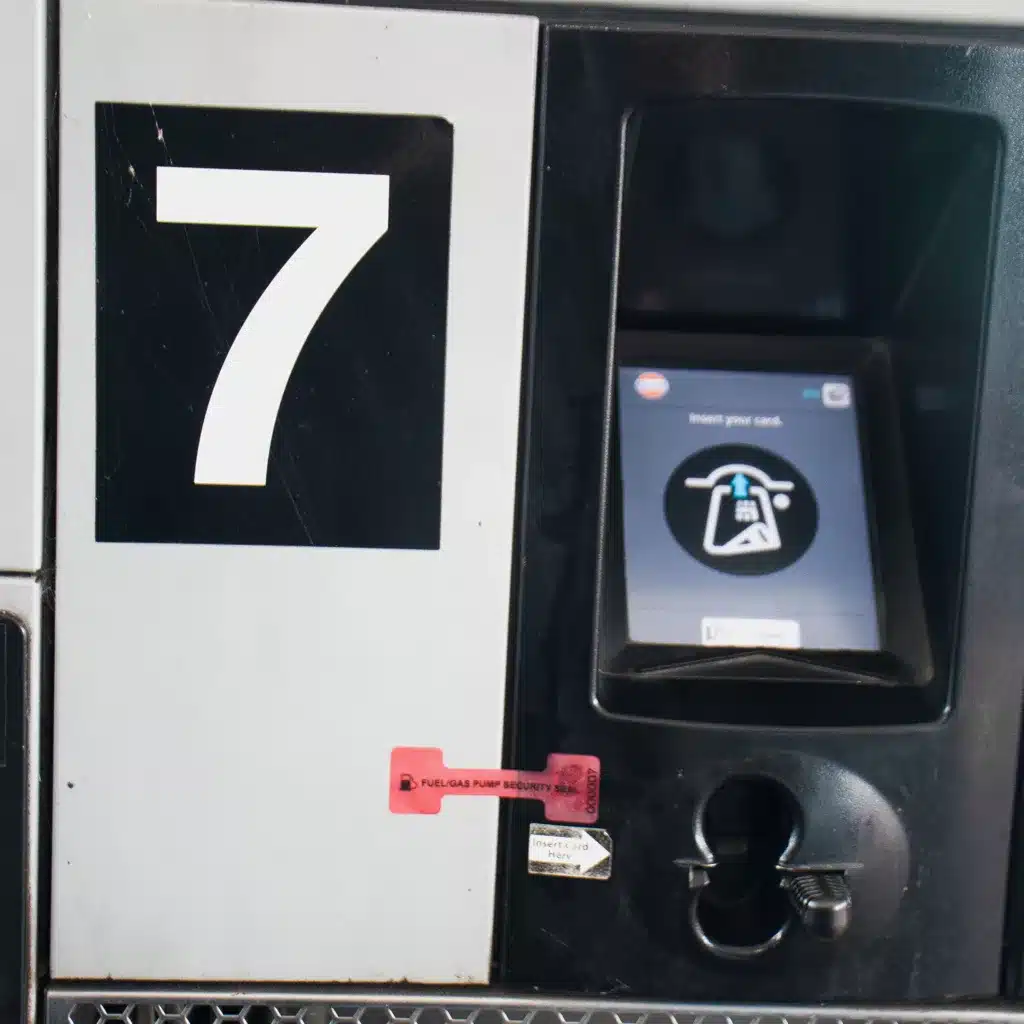 Incorporating tamper-evident labels into the design and maintenance of pay-at-pump fuel dispensers can significantly enhance security, reduce the risk of fuel theft or tampering, and instill confidence in customers. 
Simple to use security solutions from Tamper Tech.
Ready to elevate to pay at the pump terminal security?
Contact us today and discover the unmatched protection of tamper-evident labels.
Let's secure your fuel pump terminals together!